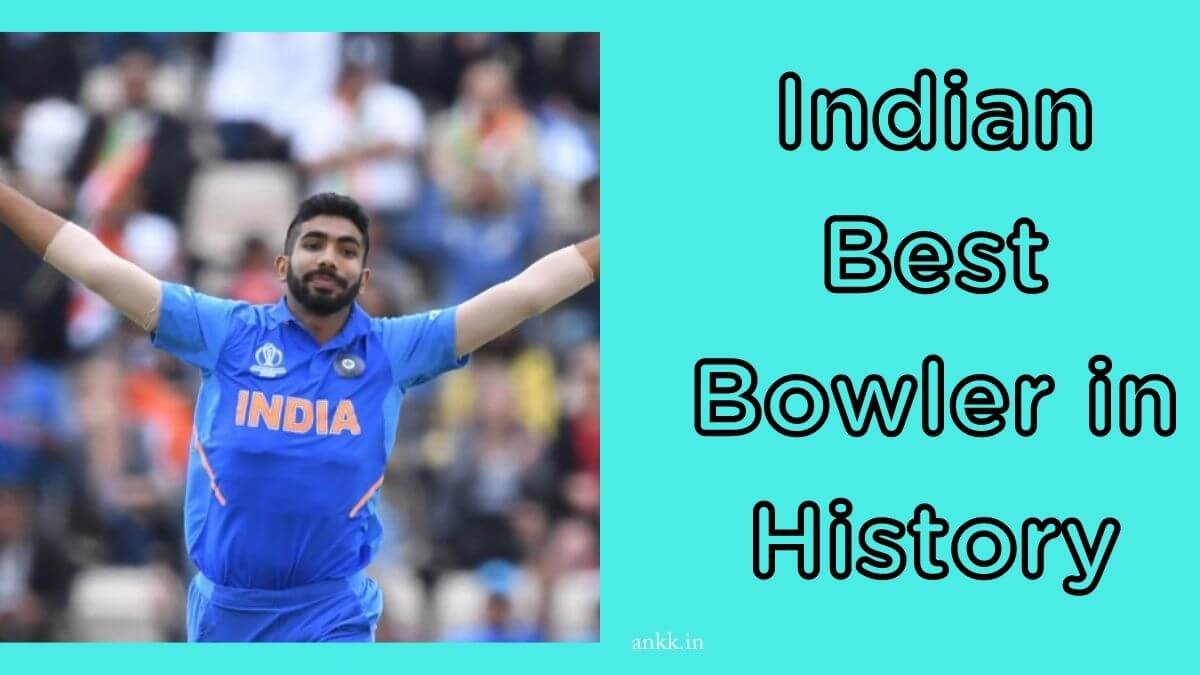 The cricket world has seen some of the most prolific bowlers in history. The list is long and includes names like: Muttiah Muralitharan, Shane Warne, Wasim Akram and Malcolm Marshall. But one bowler who stands out from the rest is Anil Kumble. His record of 10 wickets for 36 runs against Pakistan in 1999 is still the best bowling performance by an India player ever!
When a player makes his national debut, the main ambition of every great player is to become the world's best. So, the goal of every new bowler for India is to be the best bowler in the world. In a nutshell, that bowler aims to be the best in whatever format he participates in. However, achieving the top spot is not as simple as it appears. It's a tough challenge to achieve first place.
Traditionally, India has been a batsman-friendly nation, and few bowlers have succeeded at the highest level. Even if the Indian bowlers were to achieve the top spot in the ICC ODI rankings, they wouldn't get enough credit. Only five Indian bowlers have ever been number one in the ODI format. Let's take a look at the five Indian bowlers who have reached number one in the ICC ODI rankings.
5. Maninder Singh in 1987
Maninder Singh is the first Indian bowler to achieve number one in the ICC ODI rankings. He is a genuine all-rounder, with a varied range of skills. He played 59 ODIs for India and picked 66 wickets at an average of 31.3 and an economy rate of 3.96, with one four-wicket haul to his credit.
He achieved number one status in 1987, when he faced off against the West Indies. In the ICC ODI rankings, he is ranked No. 1 among all bowlers from India. He achieved the highest bowling rating of 851, which was attained by an Indian bowler. It was a proud moment for Indian cricket when Maninder Singh was named the best player on the planet.
4. Kapil Dev in 1989
Kapil Dev established himself as the first Indian pacer to reach the summit of the ICC ODI rankings. Kapil Dev, who captained India to their first World Cup triumph in 1983 and is one of the finest all-rounders to have played the game, has taken 235 wickets at an average of 27.45 with an economy rate of 3.72 in 225 matches.
He has taken five wickets and three four-wicket hauls in his career. He became the second Indian bowler to achieve an 845 ODI ranking, after Javagal Srinath. Kapil Dev, without a doubt, deserved to be No.1 in the world.
3. Anil Kumble in 1996
Anil Kumble is one of India's top bowlers in the ICC ODI rankings, having been number one several times. Anil Kumble is an Indian leg-spinner who has taken 337 wickets in 271 ODIs at an average of 30.9 and an economy rate of 4.31, which makes him India's most successful Test leg-spinner.
He has taken eight four-wicket hauls and two five-wicket hauls in his career. In 1996, he became the number one player in the world. He also had 798 rating points, which was the highest for him. Kumble is one of India's finest players.
2. Ravindra Jadeja in 2013
Ravindra Jadeja became the fourth Indian bowler to achieve number one in ODIs, following MS Dhoni (2007), Ravichandran Ashwin (2012) and Bhuvneshwar Kumar (2017). In ODIs, Jadeja has bowled 222 overs and taken 188 wickets at an average of 37.36 and a strike rate of 41.22 with a 4.93 economy rate.
In 2013, India's all-rounder reached the top spot in the ICC rankings. His best rating as a bowler was 738 points in the same time period. Jadeja is one of India's key all-rounders in all three formats.
1. Jasprit Bumrah in 2018
Jasprit Bumrah is the second Indian pacer and one of the five Indians in ICC ODI rankings, who has reached number one. Shami has played 67 ODIs and has taken 108 wickets at an average of 25.33 and an economy rate of 4.66, according to ESPNcricinfo.
He was the number-one ranked bowler in the world for 2018, and he helped India to a fourth-consecutive World Cup appearance in 2019. Bumrah had an 841 rating, which is the third-best in India. Jasprit Bumrah is India's leading fast bowler in all formats.
Also Check: Top 3 Rohit Sharma fastest Century in ODI
Conclusion
The best bowler in the world is a title that changes hands often, but these 5 Indian bowlers have been ranked as some of the top players for years. In India's cricket history, there are many greats who rank among the all-time greatest fast bowlers to ever play international cricket. Here are five indian best bowlers from ICC rankings list.