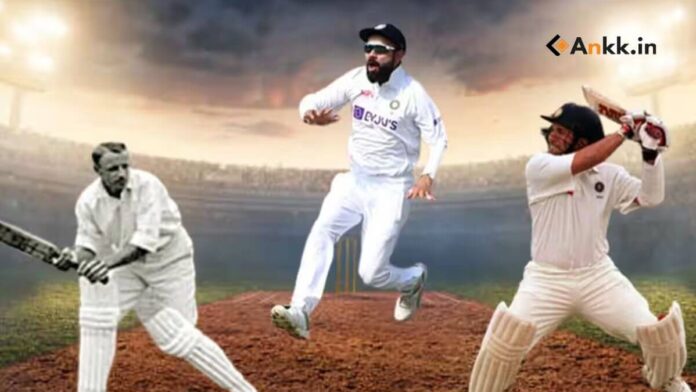 Imagine a world where Bradman, Tendulkar, and Kohli could all play against each other.
It's a cricketer's dream, and it's a debate that has raged for years: who is the greatest of all time?
Bradman, Tendulkar, and Kohli are three of the most iconic and successful cricketers in history. They have all achieved incredible things on the cricket field, and they all have a strong case for being the GOAT.
But who is the best?
That's a question that cricket fans will continue to debate for years to come. But in this article, we're going to take a close look at each player's career and try to determine who is the GOAT.
So let's begin…
The term "GOAT" (Greatest of All Time) is often used in sports to refer to the best player in the history of the game. In cricket, this title is highly contested and subjective, as the sport has seen many great players over the years. However, a few names frequently come up in the discussion.
Sir Don Bradman
Sir Don Bradman, an Australian cricketer, is often considered the GOAT of cricket. He averaged an astonishing 99.94 in his career, scoring 6996 runs in total. His extraordinary batting average is often cited as the greatest achievement by any sportsman in any major sport.
Sachin Tendulkar
Sachin Tendulkar, often referred to as the 'God of Cricket' in India and the subcontinent, is another strong contender for the title. He holds numerous cricketing records, including being the highest run-scorer in the history of Test and ODI cricket.
Virat Kohli
Virat Kohli, the Indian cricket team's former captain, is also frequently mentioned in the GOAT debate. Kohli has achieved remarkable success in all three formats of the game and is known for his aggressive batting style and consistent performance.
Other Contenders
Other players like Mahendra Singh Dhoni, Jaques Kallis, Brian Lara, Sir Viv Richards, Shane Warne, Sir Ian Botham, Imran Khan, and Sir Garfield Sobers are also often included in the list of the greatest cricketers of all time.
Also Read: IPL 2024 Schedule Dates and Time | Top Players to Watch Out For
Conclusion
Determining the GOAT of cricket is a complex task due to the sport's long history and the numerous exceptional players it has seen. The title often depends on individual preferences, the era in which one watched cricket and the specific criteria one considers important. However, Sir Don Bradman, Sachin Tendulkar, and Virat Kohli are undoubtedly some of the most frequently mentioned names in these discussions.