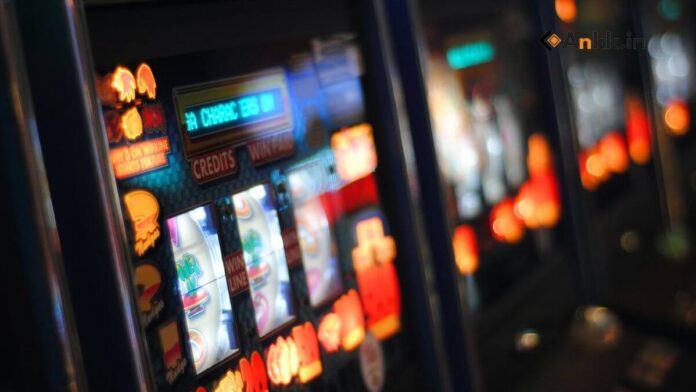 If you think about the games in an online casino, there are mainly two kinds that you have to deal with. Either you're playing an RNG version of the casino game, or you're experiencing it with a live dealer. Both offer different kinds of experiences. 
As a beginner, it's important to understand the differences between the two types to better enjoy your casino gaming experience. However, the ultimate decision for playing the game will be up to you, depending on your preferences.
This guide will cover the basic things that you need to know about RNG and live games for Indian online casinos. Hopefully, it will give you better insight into what these games are and if they're the right fit for you or not.
Random Number Generator (RNG) Games
To kick things off, let's start with RNG games. These games make use of the Random Number Algorithm. Thanks to this, when you play a slot game, for example, the position of the reels after you press the spin button is completely randomized.
The same principle applies to table card games. The cards that the computerized dealer gives you are all decided at random using the RNG algorithm.
The benefit of playing these games is that there's no chance of these games being rigged. So, you don't need to worry about being cheated when playing these games. Another advantage of these games is the speed of the gameplay. As everything is automated and controlled by the algorithm, each round in these games goes by really fast.
Lastly, since all slots use the same randomized logic for the gameplay, it gives the software provider a chance to offer games of different varieties. They can focus more on the small details of the game instead of spending time on the logic behind it.
Live Dealer Games
Up next are live dealer games. The main difference between these and RNG games is that, here, you're no longer relying on the algorithm to run the game. There's a real human dealer present to control the flow of the game. All of this is done by combining Optical Character Recognition technology with live streaming.
As it's all done in real-time, live casino games can create a more immersive experience for Indian gamblers. Players get to sit around a virtual table with other players and a real human dealer and interact with everyone.
It's the closest thing to the actual atmosphere in the casino that you can enjoy from your home.
Game Selection and Availability in Online Casinos
When choosing between the two games, we need to think about the collection that you get for each option. As you must have already read, with RNG games, you get different slot titles and table card games.
However, when it comes to live dealer games, you don't get the option for slots. You can find variations of card games with live dealers in them. There are live casino game shows as well, which offer a unique and interesting experience. If you need recommendations on Indian casino sites, you should check out expert opinions from Casinobetting.
When deciding between the two, think about what you want out of the game to make the decision-making process easier.
Social Interaction and Engagement
One of the main parts of playing at casinos is being able to interact with everyone. So when it comes to these two kinds of games, you need to start thinking about the social aspect of them too.
For RNG games, social features are pretty much nonexistent for most titles. You can find a few games where this option is a thing. But for the most part, RNG games don't offer you interaction features with other players.
Live dealer games are the complete opposite of that. Because you get to talk to other players via emojis, reactions, and short messages. There's also an option to tip the dealer in some games, which is a sign of respect.
Skill and Strategy in Gameplay
Another thing that you need to think about is the level of skill and strategy involved in playing the games. For instance, if you consider slots for the RNG games, they hardly require any skill to play. All someone needs to do is wager some money on the reels and press the spin button.
So, if you're a new player who wants to take it easy, you can check out the algorithm-powered games. Even if it's for the card games, there's less pressure as you'll be up against a computer. However, if you crave a little bit of a challenge, you should go with live dealer titles to suit your playing needs.
Making Your Choice: Which Experience is Right for You
Now that you know a bit more about these games and how they work, which one are you going to choose? The best approach would be to consider all of the factors before reaching a conclusion. That way, you can understand what you really want and get a much better experience no matter what you choose.