In cricket, a player is said to be a finisher if he/she has the ability to play big knocks in high-pressure situations and close out a match. For the most part of cricket history, it was always batsmen who were considered as finishers. Bowlers were mostly used to containing runs in the middle overs and trying not to leak too many runs. However, in this modern era of Twenty20 cricket, we are seeing more and more bowlers coming into the limelight as finishers. This list is about the top 10 world best finishers in cricket history. It is based on their batting records in high-pressure situations.
Cricket is one of the most popular sports around the world. The game brings a lot of excitement thrill and enjoyment for the fans. Cricket is one of the world's most popular sports. The game provides a lot of entertainment, thrills, and pleasure for the spectators.
Despite gender or age, everyone likes the game. Cricket is a sport that demands a wide range of abilities and resolution is something that not every player enjoys.
Finishers are players who are renowned for remaining on the crease and completing a game with ease under high-pressure situations. As a result, we've witnessed many outstanding finishers throughout cricket's history.
Top 10 Best Finishers In Cricket History
Let's have a look at the top ten cricket players ever to perform spectacularly intense situations. We consider the players to be the most trustworthy batters. Here's a list of the top 10 cricket hitters ever.
10. Javed Miandad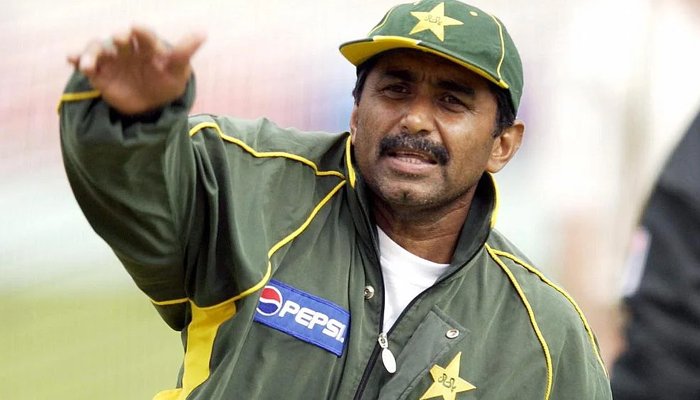 Javed Miandad is a former Pakistani cricketer and renowned cricket coach who is credited with having a distinctive style of leadership and batting.
The player is referred to as one of Pakistan's finest cricketers ever. Javed Miandad was a brilliant right-handed batsman in cricket history.
Between 1975 and 1996, he played for Pakistan in Tests and One-Day Internationals. He is recognized for his unique style and excellent control.
He has set numerous records and milestones during his illustrious career as a professional. Aside from having a distinct playing style, he had the ability to find the gaps with ease.
He is still remembered for his historic last ball big six against India at Sharjah in 1986. He's fantastic when it comes to reverse sweep, and he was outstanding in that match.
Javed Miandad's record in the World Cups is something that every cricket lover should be proud of. He had amassed 1083 runs in 33 matches during six World Cup tournaments, with a batting average of 50.33 and an average of 97.50 overall.
After his playing days, Miandad maintained a position as the Pakistan cricket team's coach on several occasions and worked for the Pakistan Cricket Board.
He's one of the finest gamers in history when it comes to finishing the game. One of his incredible finishing abilities makes him one of cricket's greatest finishers. He is ranked tenth in our list of the best ten cricket finishers throughout history.
9. Jos Butler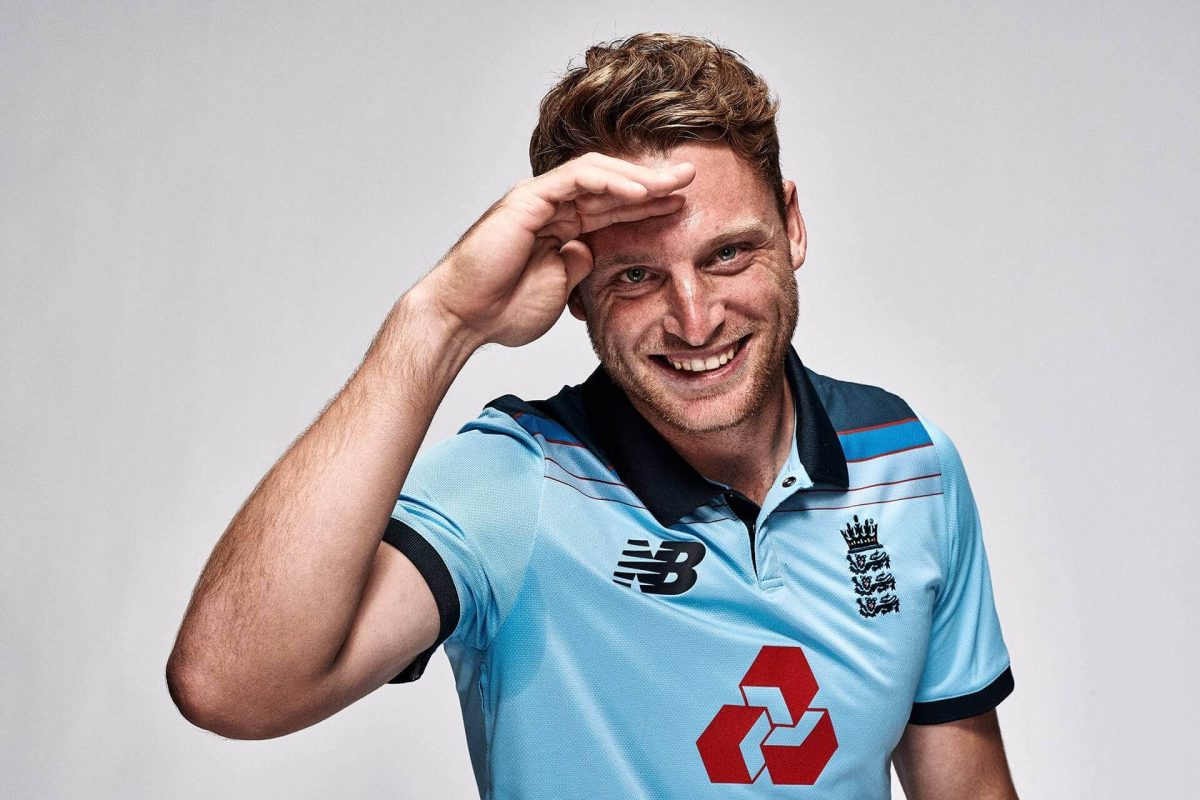 Jos Butler is an English cricketer who, as of 2018, is the vice-captain of the England One Day International (ODI) and Twenty20 International (T20I) teams.
He is regarded as one of the world's finest white-ball batters. He is one of the most skilled cricketers in the game due to his bat consistency. Jos Buttler is one of those rare individuals who excel in both the beginning and conclusion phases of the game.
He has the ability to comprehend a situation, play both defensive and attacking cricket, and he is already one of the greatest finishers in the game. He's right now without a doubt one of the finest finishers in cricket.
Jos Butler is England's second-most-capped T20I player, behind Eoin Morgan. He and Adil Rashid share the record for the greatest seventh-wicket partnership in ODIs: 177 against New Zealand during their 2015 visit to England.
He has also set the record for the highest second-wicket stand in T20I history, 167* against South Africa during England's 2020 tour.
His strike rate and average reveal how good he is. He also holds the England T20I record for most half-centuries, tallying 16 in the format.
Buttler is unquestionably one of the most recognized cricket finishers on the planet. He is ranked ninth in our list of top 10 greatest cricket finishers ever.
8. Viv Richards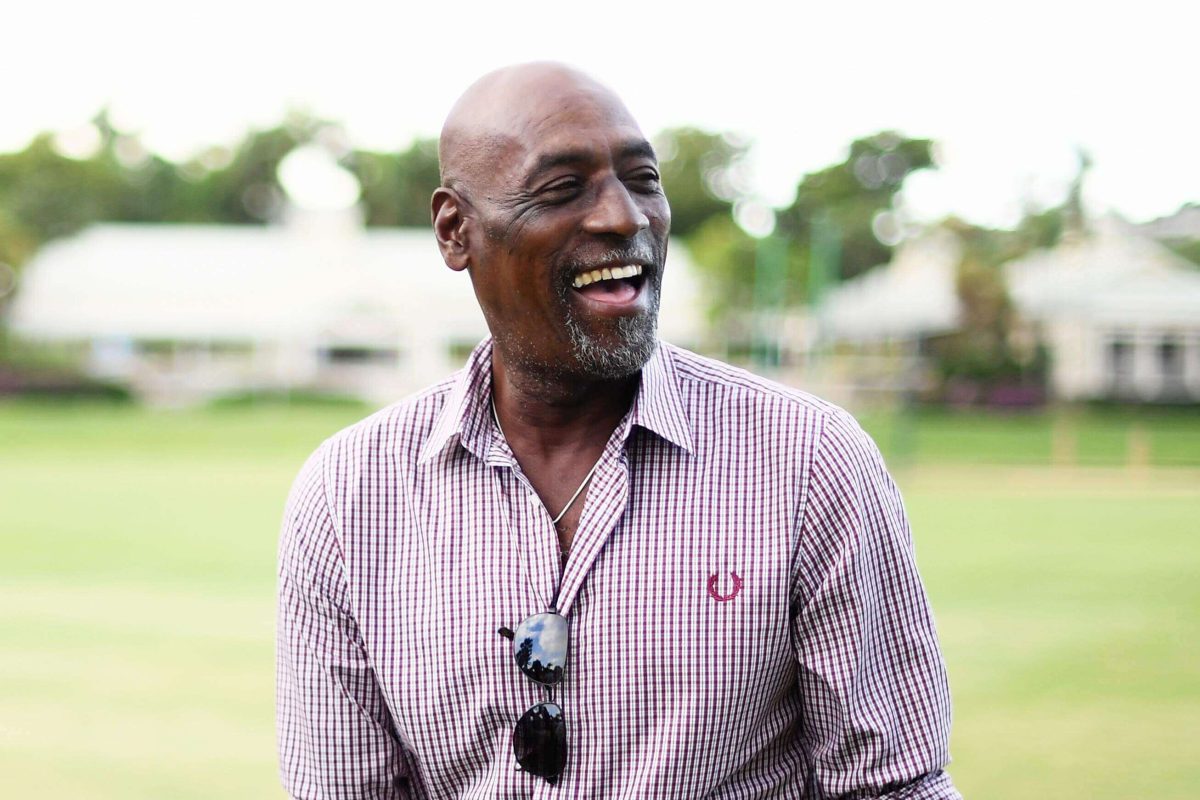 Viv Richards was a former cricketer who played for the West Indies at Test and international levels. He is regarded as one of the finest batsmen in history.
In December 2002, he was chosen by Wisden as the greatest ODI batsman of all time and the third greatest Test batsman of all time, following Donald Bradman and Sachin Tendulkar.
Vivian Richards is a cricketing legend. He's also notable for his batting skills and is one of the best finishers in cricket history.
Viv Richards is recognized for his bold mentality and ability to put a bowling lineup to shame with his aggressive approach. Viv on the field can win any game handily.
He has a very strong and fast batting style, which helped him become the first cricketer in ODI history to win 20 Man of the Match prizes.
He had amassed 8,540 runs in 121 Tests at an average of 50.23, with 24 centuries to his name. The amount reflects the greatness of Viv Richards.
As a captain, he won 27 of 50 test matches and lost just 8. He also amassed over 7,000 ODI runs and more than 36,000 first-class runs.
Richards is without a doubt one of the greatest batsmen in history. There have been numerous other batters throughout history, however, Richards was the most powerful and enthralling to watch during his time.
With one swing, he could alter the course of a match. Richards can intimidate and tear apart any bowling attack in a matter of seconds. He's still considered one of the greatest finishers in history.
7. Abdul Razzaq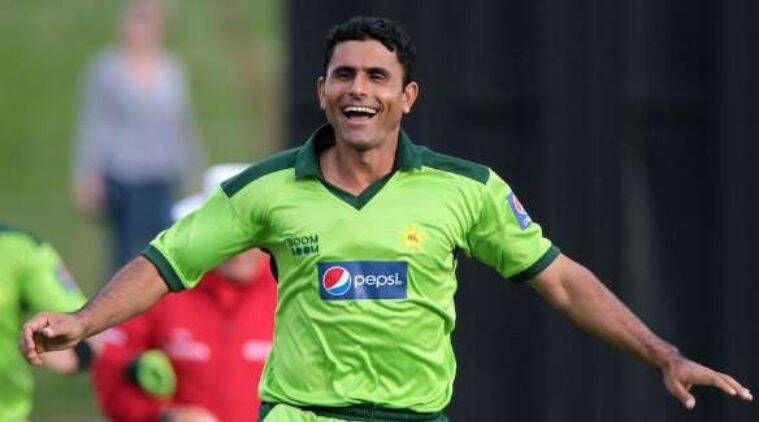 Abdul Razzaq was a Pakistani cricketer who played all forms of the game. He's a right-arm fast-medium bowler who bats and bowls right-handed.
Razzaq is one of cricket's finest all-rounders. Abdul Razzaq is a quietly effective bat and ballplayer.
Razzaq is one of the most successful finishers in cricket history. He has helped his country win numerous times.
Abdul Razzaq was a member of the Pakistan Cricket Team that won the ICC World Twenty20 in 2009. He appeared in 265 ODIs and 46 Tests for Pakistan. Abdul Razzaq is a legend in the death overs, as he is one of the few bowlers who can finish a match with ease.
The perfect hard-hitter in all forms of cricket, Brendon McCullum possesses a unique power and technique. His ability to smash anything standing between him and the ball is unrivaled. The right-handed batters at the end of an inning are something special to see.
He is one of Pakistan's most dangerous batsmen. Abdul Razzaq played a total of 265 ODIs and scored 5080 runs, hitting 57 not-outs in the process.
He was a player who had the ability to hit big shots. Abdul Razzak's incredible innings against England is unlikely to be equaled. However, he was unable to break the record of the quickest fifty, which stands at 12 balls.
One of the most flamboyant finishers in history, Abdul Razzaq is ranked seventh on our list of top 10 greatest cricket finishers.
6. Lance Klusener
For the South African team, Lance Klusener is one of the best finishers. He was recognized for his aggressive batting and fast-medium swing bowling.
Klusener was a brilliant left-handed batsman and one of the most elegant all-rounders in cricket history remembered for his spectacular strokes.
For his country, he had already completed the game numerous times. It's still difficult to find a replacement for this sort of ability in South Africa's national squad. When the other players thought the game was over, he breathed new life into it.
Klusenar began his career with the team in 1991 and quickly established himself as one of the game's best finishers.
He had appeared in 49 test cricket matches and scored 1,906 runs with the highest score of 174. However, in ODIs, he had amassed 171 appearances and 3576 runs while not being dismissed 50 times.
He is also known as one of the greatest all-rounders in history. He has a fantastic shot at goal, and his game comprehension and finishing abilities have always been a problem for the opposition. He's number six on our list of the top 10 greatest strikers in cricket history.
5. Michael Hussey
Micheal Hussey was a former international cricketer who excelled at all forms of the game. Hussey is also well-known by his nickname, "Mr. Cricket."
In all forms of cricket, the left-handed player is one of Australia's most frequent players. Despite his late entrance to the global landscape, he was nevertheless a game-changer.
He is recognized for his all-around play, finishing, and knowledge of the game. He had played 79 matches and scored 6235 runs, with a rock-hard batting average of 51.5.
He has a fantastic ODI record. In 185 ODIs, he scored 5442 runs while not being dismissed 44 times.
He was an international star, with a highly successful career that spanned the globe. He was the world's top-ranked ODI batsman in 2006. Cricket followers have not forgotten his remarkable innings against Pakistan when he needed 18 runs off the final six balls.
The left-handed batsman shattered Ajmal's spin bowling and then hit back-to-back sixes to help his team win the match. He is one of the most devastating batters and greatest finishers in cricket history.
4. Shahid Afridi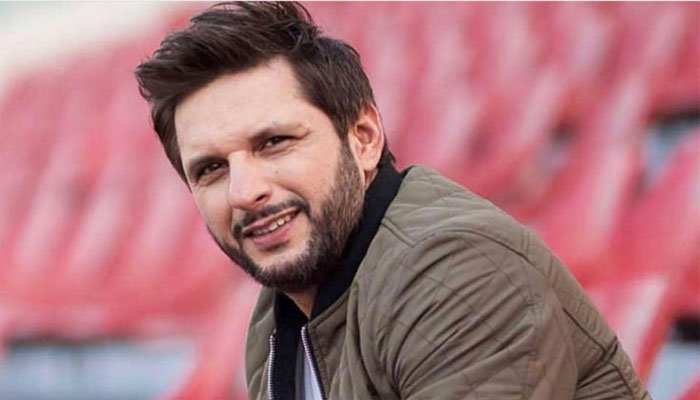 Shahid Afridi is a Pakistani cricketer who formerly led the Pakistan national cricket team. Shahid Afridi is widely regarded as one of the most successful and deadly cricket players.
He is also one of the most dominant all-rounders in history. Afridi holds the record for most sixes in an ODI match, with 21.
He attained popularity as a result of his batting ability and the ease with which he finished the game in the toughest of circumstances. Afridi is one of Pakistan's most popular cricket players on the international stage.
In the 2009 T20 World Cup Final 2009 T20 World Cup, Afridi was named player of the match after scoring an unbeaten 54 runs. He also won the 2007 tournament, when he was named player of the competition.
He has also aided Pakistan in reaching the 2011 Cricket World Cup quarter-finals, losing to archrival India. He was able to score goals in a variety of ways, which is how he won so many games for his country.
Afridi is a bold bowler with the confidence that he can win any game under any circumstances. At any ground, in any scenario, his aggressive approach and the capacity to hit a six could turn the game in his favor.
He has a wonderful temperament, and he is able to excel both in the shorter formats of the game as well as in Test matches. His finishing abilities were on display during one of his finest games when he hit two consecutive sixes against India at the Asia Cup (Ashwin) to help Pakistan win the tournament.
It was still felt that a match wasn't truly completed until Afridi reached the field. That's how immense a reputation for winning Afridi has in world cricket. He is ranked fourth on our list of the top 10 greatest cricketers of all time.
3. Michael Bevan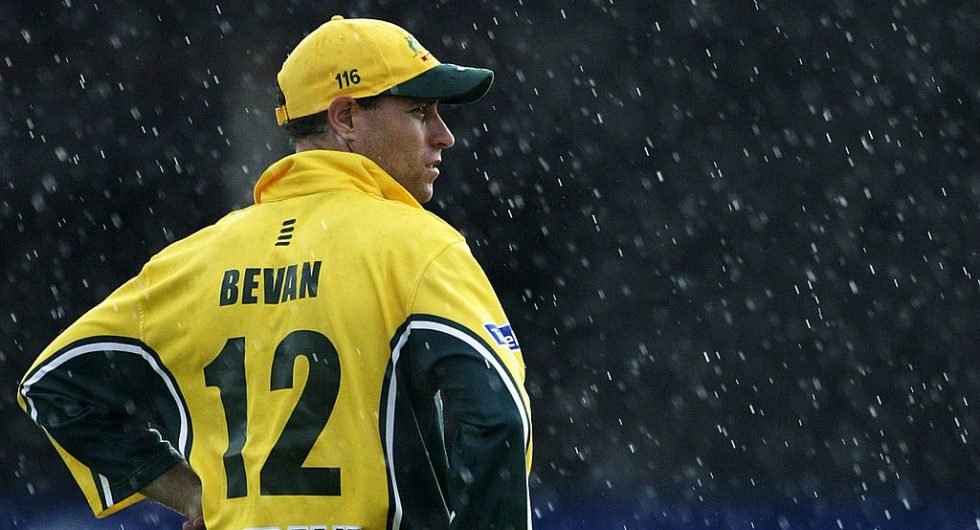 Michael Bevan is a former Australian cricketer. He is an excellent left-handed batsman and a slow left-arm wrist-spinner, having been recognized for his ability to end games.
Being calm under pressure on most occasions and having an incredible finishing ability made him one of the greatest goal scorers of all time.
He was chosen as a batsman in "Australia's best-ever ODI lineup." Bevan was part of the Australian team that won the world cup three times. He represented Australia in 232 One Day Internationals (ODIs).
For most of his career, Bevan has done a fantastic job as a finisher for Australia. He's had several unforgettable innings in ODIs.
2. AB De Villiers
As a former South African professional cricketer, AB De Villiers holds countless records. He is the only player ever to average more than 50 with a strike rate of greater than 100 and has the fastest 50,100,150 ODI batting records.
He is considered one of the greatest batsmen in history. AB de Villiers is famous for his batting feats. In the history of cricket, he has set several records.
During his 15-year international career, De Villiers was elected as the ICC ODI Player of the Year three times, and he was one of the Wisden cricketers of the decade at the end of 2019.
Although he didn't have a great deal of experience in the Indian domestic circuit, AB de Villiers rose swiftly to prominence and fame. He is widely known as Mr. 360, owing to his exceptional batting abilities. He has a batting style that is suited to both the middle and off areas, as he can score runs in all parts of the field.
He batted in various spots in the batting order, although he mostly filled the role of the middle-order bat. He is regarded as one of the most creative and devastating batsmen in recent memory.
During his time with the team, De Villiers has been a run-scoring taker. He is one of the few batters in the world to have a fifty-plus batting average in both versions of the game.
The emergence of SAB de Villers has assured cricket fans that it is once again worth watching. He's ranked second in our list of the best all-time finishers in cricket history.
1. MS Dhoni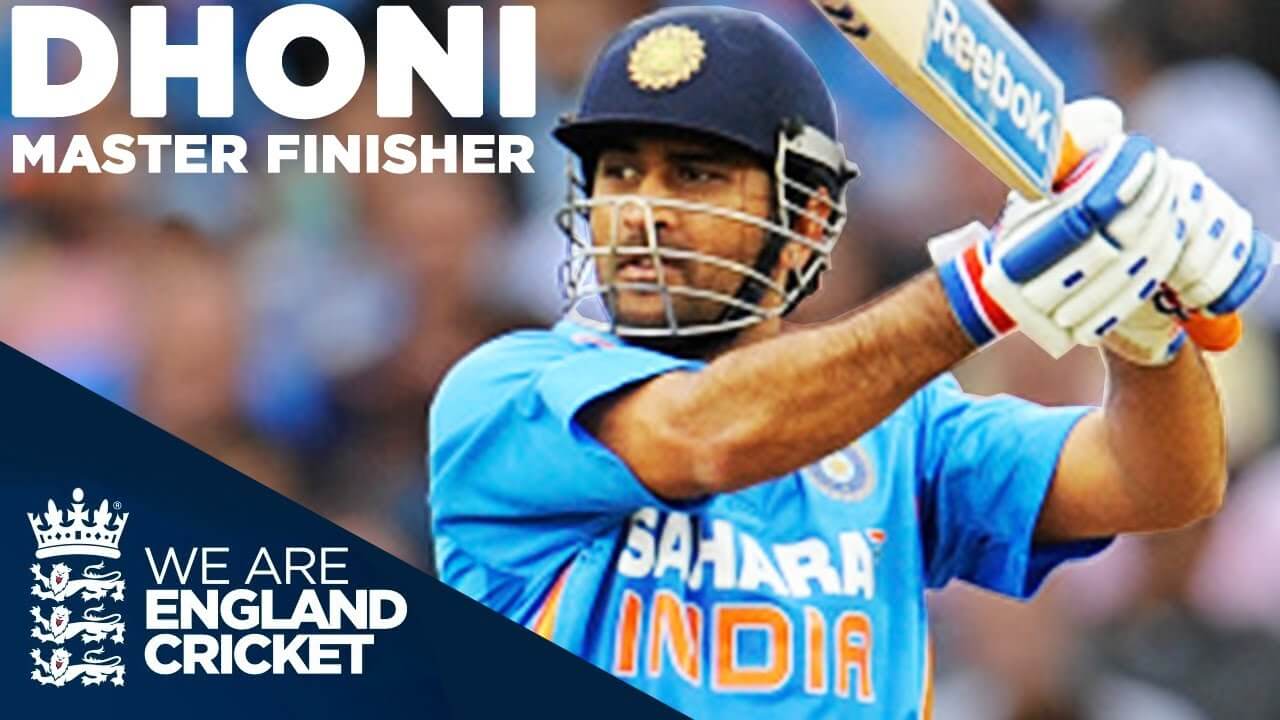 MS Dhoni, a former Indian international cricketer who captained the Indian national team in limited-overs matches from 2007 to 2017 and Test cricket from 2008 to 2014, is one of the most successful players ever.
He is a strong and aggressive batsman who has made history. He is the only captain to ever win all of cricket's ICC trophies.
Except for that, he has no competition when it comes to finishing. He is the ideal man for various situations. He is one of the deadliest opening bowlers in death overs because of his calm, confident, and reading-of-the-game attitude.
Dhoni is a powerful 'finisher' in limited-overs matches, and he has more than 10,000 runs scored in ODIs. He is regarded as one of the best run-scorers in One Day Internationals (ODIs).
He has a distinct approach to batting. He focuses on the bowlers' flaws and encourages the opposition to make mistakes, which eventually lead to victory in a tough scenario.
Dhoni's ability to change the course of a game with his exceptional skills has been on display in numerous India victories. In death overs, he is a very hazardous and destructive opponent.
MS Dhoni is the most successful Indian male cricketer of all time, with a total of 369 wins. He also holds numerous captaincy records, including most victories by an Indian ODI and T20I captain and most consecutive victories by an Indian ODI captain in ODIs.
Dravid has been honored with many accolades, including the ICC ODI Player of the Year in 2008 and 2009.
He is recognized as the most dependable finisher and one of cricket's most illustrious captains due to his deadly and attacking capabilities at the conclusion of the game.
Also Read: – The New God Of Cricket In World – Rohit Sharma (T20 Captain)
Conclusion
You may not be a cricket fan today, but it is worth checking out the history of this sport. Cricket has been around for centuries and its popularity continues to grow in new places all over the world. If you're looking for some more information on what makes cricket so popular, we have compiled a list of 10 players who are considered among the best finishers in the game's long history.