Rahul Dravid is a legendary cricketer of the Indian Cricket Team. He had made an unforgettable history. He played numerous International cricket matches for team India. He was also known as the Wall of the Indian cricket team he played exceptionally well when his team was down during moments of crisis.
Rahul Dravid was probably one of the last classical Test match batters, and one of the greatest. His progress into the Indian side may have been steady and methodical rather than meteoric, but once there, he established himself at the vanguard of a new, defiant Indian side who were no longer Easybeats away from home. So let's dig into Rahul Gandhi's international career.
Who Is Rahul Dravid?
Rahul Sharad Dravid born 11 January 1973 is an Indian cricket coach and former captain of the Indian national team, currently serving as its head coach. Before his appointment to the senior men's national team, Dravid was the Head of Cricket at the National Cricket Academy (NCA), and the head coach of the India Under-19 and India A teams. Under his tutelage, the under-19 team finished runners-up in the 2016 U-19 Cricket World Cup and won the 2018 U-19 Cricket World Cup.
The Teams Rahul Dravid Has Played For
• India
• Scotland
• Asia XI
• ICC World XI
• Canterbury
• India A
• India B
• India Blue
• Indian Inv XI
• India Seniors
• Kent
• MCC
• Rest of India
• South Zone
• Wills XI
• Young India
• Royal Challengers Bangalore
• Rajasthan Royals
• India Under-19, Karnataka
• Marylebone Cricket Club
When Did Rahul Dravid Debut In International Cricket?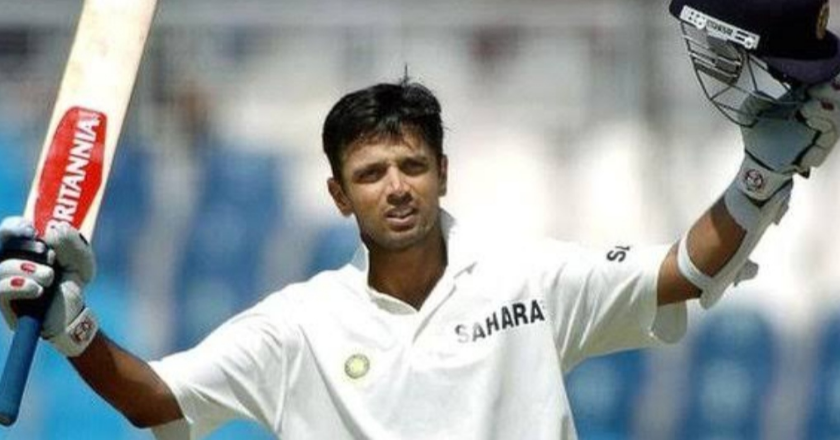 Rahul Dravid received his first national call in October 1994, for the last two matches of the Wills World Series. However, he could not break into the playing eleven. He went back to the domestic circuit and kept knocking harder. So much so, that when the selectors announced the Indian team for the 1996 World Cup sans Dravid, an Indian daily newspaper carried a headline – "Rahul Dravid gets a raw deal".
He eventually made his international debut on 3 April 1996 in an ODI against Sri Lanka in the Singer Cup held in Singapore immediately after the 1996 World Cup, replacing Vinod Kambli. He wasn't particularly impressed with the bat, scoring just three runs before being dismissed by Muttiah Muralitharan, but took two catches in the match. He followed it up with another failure in the next game scoring just four runs before getting run out against Pakistan.
In contrast to his ODI debut, his Test debut was rather a successful one. Dravid was selected for the Indian squad touring England on the backdrop of consistent performance in domestic cricket for five years. Fine performances in the tour games including the fifties against Gloucestershire and Leicestershire failed to earn him a place in the team for the First Test. He finally made his Test debut at Lord's on 20 June 1996 against England in the Second Test of the series at the expense of injured senior batsman Sanjay Manjrekar.
Rahul Dravid Batting & Fielding Performance
Cricket Series
M
I
N/O
R
HS
100s
50s
4s
6s
AVG
S/R
CT
ST
Ducks
R/O
Test
164
286
32
13288
270 v PAK
36
63
1654
21
52.31
42.51
210
0
ODI
344
318
40
10889
153 v NZ
12
83
950
42
39.16
71.24
196
14
World Cup
22
21
7
860
145 v SL
2
6
76
3
61.42
74.97
17
1
T20I
1
1
0
31
31 v ENG
0
0
0
3
31.00
147.61
–
–
IPL
89
82
5
2174
75* v RR
0
11
268
28
28.23
115.51
18
0
CL
15
14
2
282
71* v MI
Rahul Dravid Bowling Performance
Many few people know that Rahul Dravid, though he balled a few times. Let's have a look at his bowling performance.
Cricket Series
I
O
M
R
W
Best
3s
5s
AVG
E/R
S/R
Mtc
Test
5
20
4
39
1
1/18 v WI
0
0
39.00
1.95
120.00
ODI
8
31
1
170
4
2/43 v SA
0
0
42.50
5.48
46.50
What Is Rahul Dravid Current Position In Indian Cricket Team?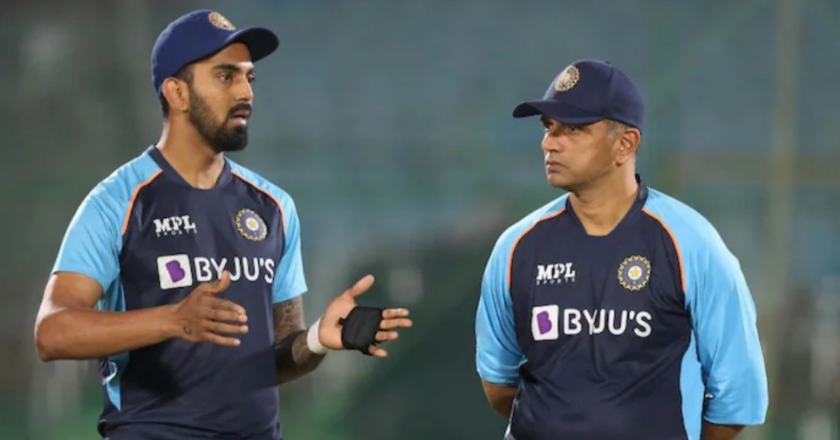 In July 2019, following his four-year stint as coach of the junior teams, Dravid was appointed Head of Cricket at the National Cricket Academy (NCA). He was in charge of "overseeing all cricket-related activities at NCA and was involved in mentoring, coaching, training and motivating players, coaches and support staff at the NCA". As head of NCA, he was widely praised for developing a steady supply of talent to the senior team and revamping player fitness and rehabilitation regiments.
In November 2021, he was appointed as head coach of the Indian national cricket team.
Also Read:- How Many Times has India Won Asia Cup?
Conclusion
So this was all about Rahul Dravid. Do you like him more as a cricketer or a coach? Are you a fan of this legend? Share all your thoughts in the comment section below.