Diwali 2024: India is a nation of festivals, and there are many different kinds of festivals that keep us active all year long. Deepawali, also known as Diwali, is one such significant and fortunate event. 
An auspicious Hindu holiday called Diwali, which usually falls on the new moon in the month of Kartik, follows 20 days of Dussehra or Vijayadashami and lasts for five days from Dhanteras to Bhai Dooj. Diwali will be observed worldwide on October 29, 2024, for this year.
One of the most significant and thoroughly celebrated festivals in India is Diwali. Diwali, sometimes referred to as the Festival of Lights, is widely observed and enthusiastically celebrated throughout the nation. Depending on the lunar calendar, it is a five-day event that often takes place in October or November.
When is Diwali in 2024?
Hindus celebrate Diwali, also known as Deepawali, as a festival of lights representing the victory of good over evil. People who practice Jainism, Sikhism, and Buddhism in addition to Hinduism also celebrate Diwali with a lot of fanfare. Diwali is celebrated annually on Amavasya, or the 15th day of the month of Kartik, according to the ancient calendar. Diwali will be observed on October 29, 2024.
On this day, devotees worship Goddess Lakshmi, the goddess of wealth and prosperity, and ask for Her mercy. This festival has a variety of origin legends, all of which represent the same idea.
Diwali 2024: History & Significance
Diwali has roots that can be found in ancient Hindu mythology. Legend has it that after slaying the demon king Ravana, Lord Rama, the seventh incarnation of Lord Vishnu, returned to his kingdom of Ayodhya. The residents of Ayodhya greeted Lord Rama by burning diyas (earthen lamps) and rangoli-ing (colourful patterns) in their homes. Diwali is observed around this time because it is believed that this occurrence took place on the day of Amavasya (new moon day) in the Hindu month of Kartik.
Diwali 2024: Traditions and Customs
Each day of the five-day joy of Diwali has a special meaning and customs related to it. Dhanteras, the first day of Diwali, is regarded as a lucky day for purchasing goods like gold and silver. People take an early morning bath on the second day, Naraka Chaturdashi, and light diyas to ward off evil spirits.
The third day of Diwali is the biggest celebration, when people dress in new outfits, decorate their residences with lights and rangolis, and give devotion to Goddess Lakshmi, a goddess of fortune and abundance. Govardhan Puja, which is held in honour of Lord Krishna on the fourth day, is observed. On this day, individuals create tiny mounds of cow dung to represent the Govardhan mountain and give prayers. The fifth day, known as Bhai Dooj, honours the relationship between brothers and sisters.
What is Diwali Tradition and Culture?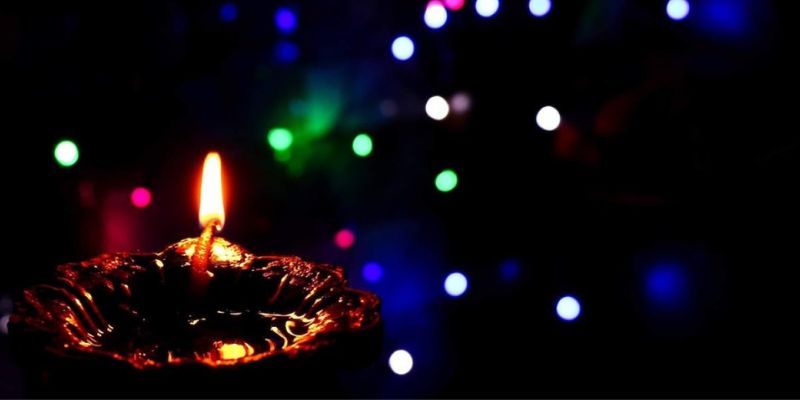 Deepavali, usually referred to as Diwali, is one of the most important and extensively observed festivals among Hindus in India and around the world. It is a multi-day holiday that represents the triumph of good over evil, wisdom over ignorance, and light over darkness. Diwali is rooted in a wealth of customs and traditions that are unique to each region of India but nonetheless have some things in common. Some significant aspects of Diwali traditions and culture are listed below:
– The lighting of Lamps and Fireworks
– Puja (Prayers) and Worship
– Exchange of Gifts and Sweets
– Traditional Attire
– Family Gatherings and Festive Feasts
– Diwali Fairs and Cultural Performances
– Charity and Philanthropy
Also Read: Best Happy Birthday Wish in Hindi – जन्मदिन शुभकामनाये शायरी Wishes इन हिंदी
Diwali 2024: Significance
Diwali has significant cultural and spiritual importance in addition to being a celebration of lights. The holiday stands for the victory of right over wrong, light over darkness, and wisdom over ignorance. The lighting of diyas is believed to represent the inner light that protects us from spiritual darkness. It is also a time for families and friends to come together, share sweets and delicacies, and exchange gifts. In addition to being celebrated by Hindus, Diwali is also observed by Jains, Sikhs, and Buddhists.