Blocking phone numbers was once a difficult task. As technology has become more user-friendly, Apple developers have added the ability to block phone numbers in your iOS device's settings. You can remove numbers from your block list in addition to adding them.
This article will walk you through the steps to understand how to see blocked numbers on iPhone.
How To View Blocked Numbers?
You can add a number to the blocked numbers list if it is calling or texting you.
This means that your phone will not ring or notify you of any calls or texts from the offending number.
Perhaps you want to see if someone is blocked or unblocked someone.
Fortunately, you can find everything you're looking for with just a few screen taps.
Steps To See All Blocked Numbers
It only takes a few steps to find the list of blocked numbers on your iPhone. If you use the method outlined below, you will see numbers that are unable to text, call, or FaceTime you. Here's how to locate them: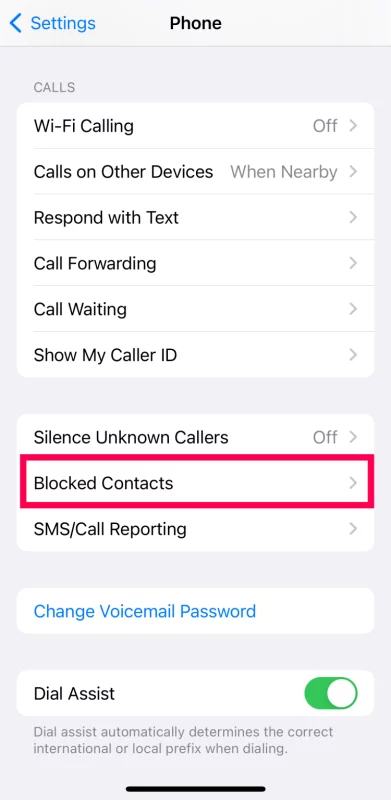 On your iPhone, go to Settings. Then, select Phone.
Scroll to the bottom and select Blocked Contacts.
Your blocked number list will be displayed here.
Steps To See Blocked Facetime Contacts
When you block a number on your iPhone, all calls, texts, and FaceTime communications stop. However, if the person you want to block has a different FaceTime address than their phone number, the blocked contact will be listed in the FaceTime settings.
If the contact, phone number, or email address does not appear using the methods described above, try this: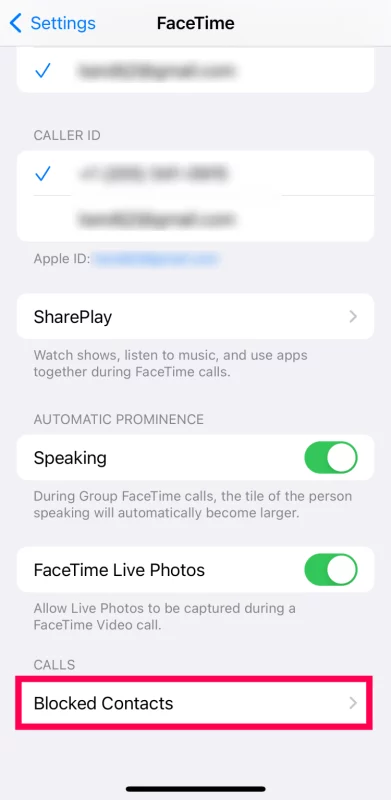 On your iPhone, go to Settings and then FaceTime.
Scroll to the bottom and select Blocked Contacts.
Here is a list of numbers that cannot FaceTime you.
To allow a phone number or email to contact you via FaceTime, go to Edit, then tap the red minus sign next to the contact. You can now see who you've blocked from contacting you via FaceTime.
Steps To See Blocked Messaging Contacts
You can also view your blocked numbers by performing the following steps: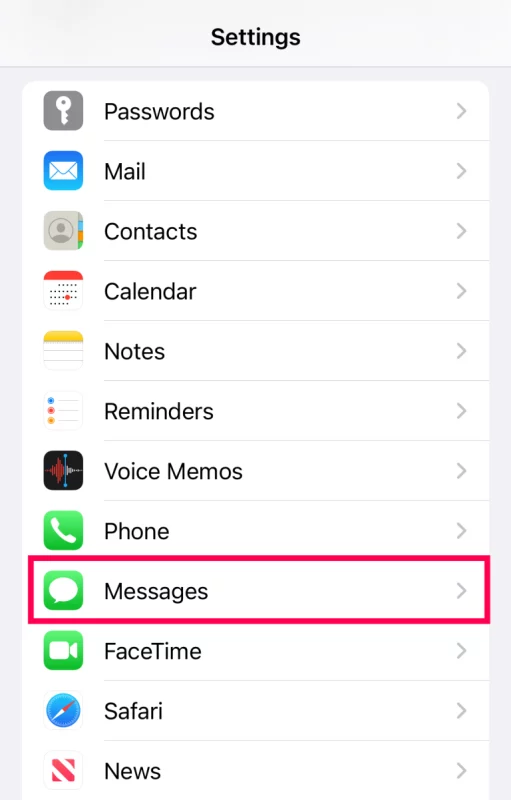 On your iPhone, go to Settings. Select Messages.
Select Blocked Contacts.
All of the numbers and emails that can't send you texts or iMessages will be listed here.
If you want to text one of the numbers on the list, go to Edit and then tap the minus sign next to that number.
You can now see a complete list of phone numbers and emails that are unable to contact you.
Also read:- iPhone 14 Wallpapers: 2022 HD Images, Pictures, Photos

Conclusion
And that's all she wrote. We all block people from time to time, we get it, sometimes you might want to check the list, maybe add someone new, maybe unblock someone. This article is aimed at iPhone users though, but then again if you're reading this you probably know by now. If the android folks want us to write an article about them, they should let us know in the comments below.
Also, let us know if you have any other questions or suggestions.