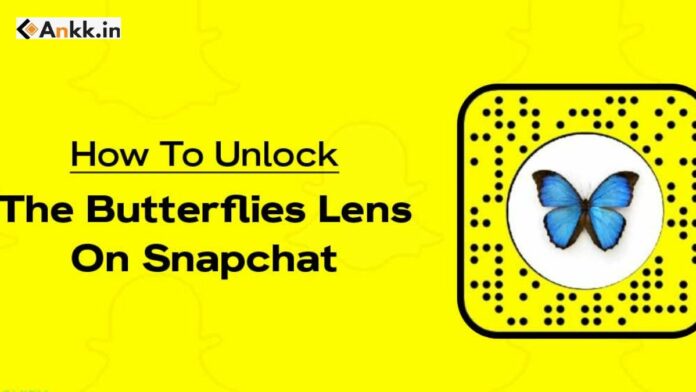 How To Unlock The Butterflies Lens On Snapchat: The focus of Snapchat is on lenses and their streak. According to Snapchat, more than 250k builders have produced almost 2.5 million lenses for the app. There's a good probability you didn't see even 1% of the lenses on the app given those astounding numbers.
Some of the best lenses are accessible, but you won't like all of them. The Butterfly lens is one of the most renowned filters. As indicated by the title, butterflies are used to enhance the photographs. The Snapchat butterfly lens has seen many modifications over time. However, you must first unlock it in order to use it. Let's look at How To Unlock The Butterflies Lens On Snapchat?
What is Butterfly Lens On Snapchat?
One of the most used Snapchat camera effects is the butterfly lens. When the filter is opened, you will discover that your face is covered by many butterflies. The filter's official name is Paper Butterfly, and its user name is jp Pirie. The butterflies are all vibrant and attractive. You can make butterflies fly all over your body, not only on your face.
How To Unlock The Butterflies Lens On Snapchat?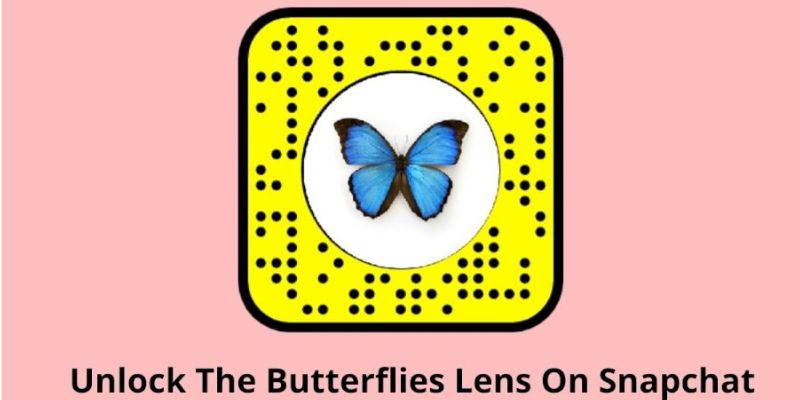 1. Get A Snapchat Lens Link
You will need a friend on Snapchat who has a butterfly lens saved in their profile in order to get the butterfly lens using this method. To unlock the Snapchat butterfly lens, follow the instructions provided below.
Open the Snapchat app on your mobile device.
Check your friend's inbox to see whether they have already used the butterfly lens.
Request that your friend click the 'Share' button on the butterfly lens.
Ask them to send you the URL again when it has been copied to your clipboard.
Once you receive it, simply click the link to open the lens in your Snapchat app.
2. Scan A Snapcode Image
A Snap code is a QR code that varies lens by lens.
Open the Snapchat app on your mobile device.
Scan the image that had been submitted using the app's camera. A QR code, commonly known as a Snap code, is the image above.
Just position it in the photo's frame and press the button. Snapchat will open the link and automatically scan the image.
3. Looks For Lenses On Snapchat Filter
Last, if both of the above methods didn't work for you, then you can simply do a search and find the butterfly lens on Snapchat.
On your phone, open the Snapchat app.
Open the app's camera, then select the Search icon in the top left corner.
You'll now find a ton of butterfly lens filters if you type "Butterfly lens" into the search bar.
Use the butterfly lens that you prefer by selecting Explore lenses.
4. Using Snapchat Lens Studio
Snapchat Lens Studio is another way to get access to unlock the Snapchat Butterflies mood lens. Here's how to do it:
Get Snapchat open.
Go to Snapchat Lens Studio.
Various Snapchat users' lenses are now available for viewing.
Find the butterfly lens in the carousel featuring various lenses by scrolling down.
To save the filter, select the Snapcode.
5. Unlock Butterflies from Others' Snap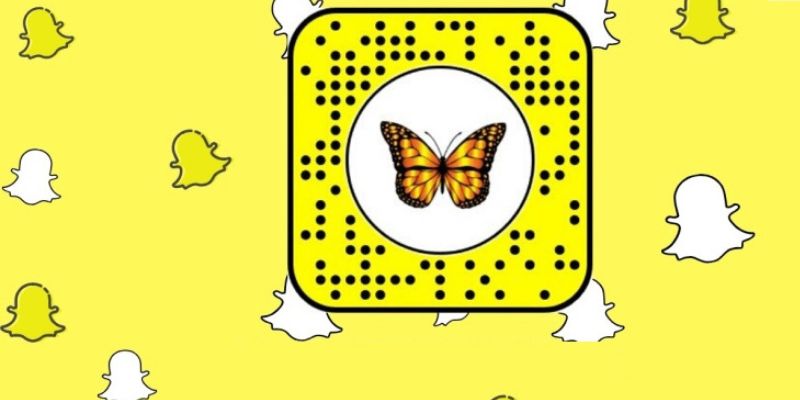 If you see a Snap from someone else's story, you can get it too. Here's how to do it:
Tap the Try new button on the Snap with Butterflies lens filter. You can choose the lens by sliding it up as well.
You now have access to the Butterflies lens and can use it to take pictures.
Frequently Asked Questions
Que 1: How To Open A Lens Link?
Ans: Simply press on a lens link to unlock it, and a dialogue with the choice to unlock it for a particular period of time will be displayed. Once you click Unlock, you can use that lens.
Que 2: How Many Snapchat Butterflies Lenses Are There?
Ans: Since the photo-sharing application allows users to design their own filters, there are presently many butterfly lenses on Snapchat, though their precise number is unknown. As a result, numerous people have developed various butterfly lenses.
Also Read: How Long Does the Hourglass Last on Snapchat? Complete Details
Conclusion
How To Unlock The Butterflies Lens On Snapchat? Snapchat's filters are more well-known than its chat and texting features. Its numerous distinctive lenses enable it to take captivating photos. The Butterfly lens is now popular among these. Thus, this article provides a complete guide to unlocking the Butterflies lens on Snapchat.
You can also use these techniques to access other Snapchat lenses also. I hope this guide was helpful to you. If you have liked our post, you can share it with your family and friends.