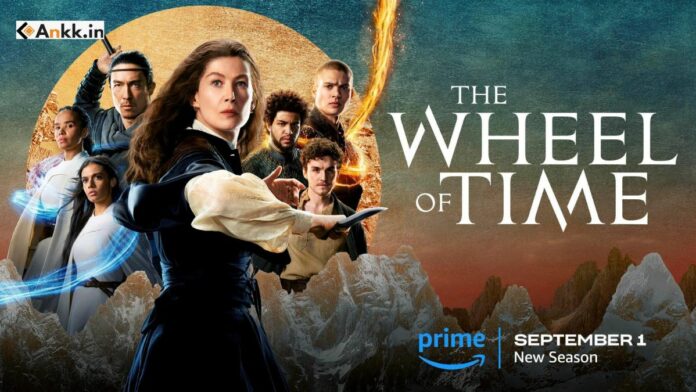 The Wheel of Time Season 2: The Wheel of Time, an epic fantasy series from Amazon, was picked up for a second season before it had even begun playing on the streaming site. Here is what is now known about what to anticipate when it returns. But when will The Wheel of Time season 2 be released, and what is our current knowledge of the show's large cast and complex storyline? Unlike Robert Jordan's books, this guide is fairly simple to read and short. Discover all the answers you require below.
The Wheel of Time Season 2 Release Date?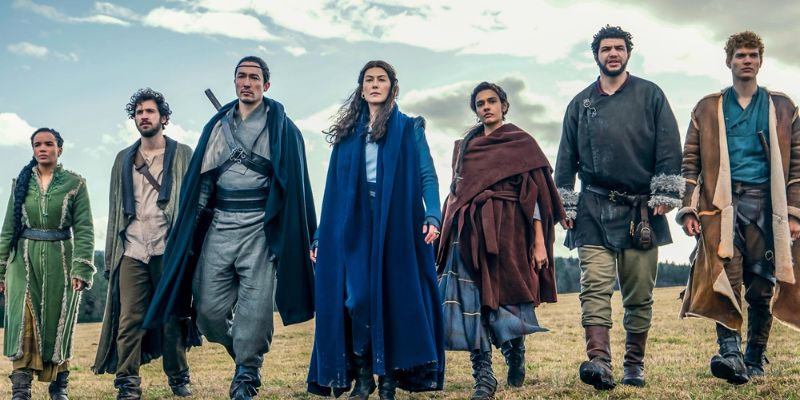 On Friday, September 1, 2023, Amazon Prime Video will debut The Wheel of Time season 2. The show's production began in July 2021, and designer Rafe Judkins has already teased us with a few details to get our appetites primed for what's to come. It has taken well over a year for the post-production work on the most recent season to be finished, considering that season 2's production was finished about a year later, in May 2022.
Nevertheless, given everything that has happened, the September date remains basically irreversible despite the current 2023 Writers Strikes. We eagerly look forward to the results of their efforts!
Who's In The Wheel of Time Season 2 Cast?
Along with some new and expanded characters, The Wheel of Time season 2 will also have a significant casting change: Barney Harris won't be illustrating Mat anymore.
There are several rumours floating around as to why this is, but none of them has gotten official confirmation. Dónal Finn, who you may recognize from The Witcher or How to Build a Girl, will take Harris' place.
Other characters, such as Guy Roberts' Uno Nomesta, the soldier with one eye at the conclusion of the previous season, will play recurrent roles. A soldier turned prophet named Masema Dagar is also included in the cast as Arnas Fedaravicius (The Last Kingdom).
Here is The Wheel of Time season 2 cast list:
Rosamund Pike as Moiraine Damodred
Daniel Henney as Lan Mandragoran
Zoë Robins as Nynaeve al'Meara
Madeleine Madden as Egwene al'Vere
Josha Stradowski as Rand al'Thor
Marcus Rutherford as Perrin Aybara
Dónal Finn as Mat Cauthon
Guy Roberts as Uno Nomesta
Arnas Fedaravicius as Masema Dagar
Ceara Coveney as Elayne Trakand
Meera Syal as Verin Mathwin
Kae Alexander as Min Farshaw
Kate Fleetwood as Liandrin Guirale
Álvaro Morte as Logain Ablar
Emmanuel Imani as Ihvon
Hammed Animashaun as Loial
Johann Myers as Padan Fain
Priyanka Bose as Alanna Mosvani
Taylor Napier as Maksim
Jennifer Cheon Garcia as Leane Sharif
Sophie Okonedo as Siuan Sanche
Fares Fares as The Man
The Wheel of Time Season 2 Plot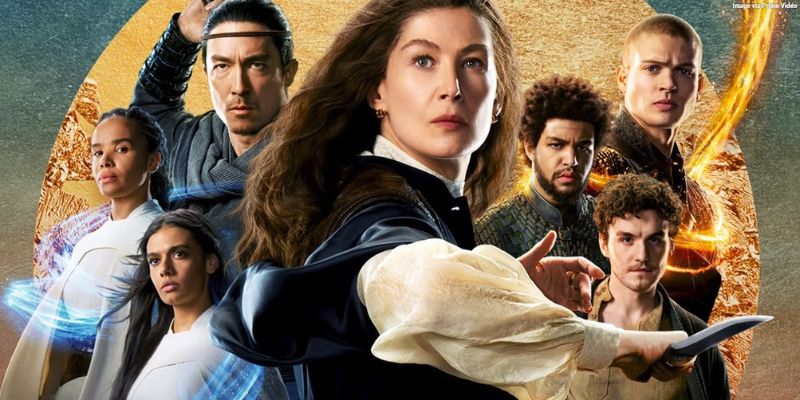 Season 2 of The Wheel of Time will follow dangers both modern and antique as they seek out the Two Rivers supporters who have been separated. They need to find strength somewhere else because Moiraine can no longer help them.
Things appear much worse in Season Two, as Moiraine is no longer able to mentor other characters as she once could. However, based on the series' summary on Amazon and our familiarity with the show's canon, we are confident it will remain one of the top fantasy shows currently airing.
Is There A The Wheel of Time Season 2 Trailer?
On July 19, 2023, the second season trailer for The Wheel of Time was unveiled. Watch it down below! The clip gives us our first glimpse of the upcoming season of the show, complete with combat sequences and increasing magical abilities. In short, it looks quite fantastic, and we can't wait for the premiere of episode one!
Frequently Asked Questions
Que 1: Where Can I Watch The Wheel of Time Season 2?
Ans: The Wheel of Time is only available through Prime Video, much like the first season.
Que 2: How Many Episodes Will There Be In The Wheel of Time Season 2?
Ans: The second season of The Wheel of Time will consist of eight episodes.
Also Read: Heartstopper Season 3: Release Date, Expected Cast, Plot, Trailer
Conclusion
We hope you find all the information about The Wheel of Time Season 2 compiled in our article above useful. All of the information we share in this article comes from official sources, and we never share false information. Comment in the comment section if you have any questions about The Wheel of Time Season 2.