Stage OTT, the world's first platform for local dialects. STAGE OTT for Bharat was founded by Vinay Singhal, Praveen Singhal, and Shashank Vaishnav. By giving some equity in their company to the sharks, they aim to raise funds and get expertise from them. As part of their pitch, they discussed their content company, WittyFeed, which was founded in 2014 and generates Rs 40 Cr in revenue annually. In Shark Tank India Season 2, there will be sharks from the last season named Aman Gupta, Namita Thapar, Anupam Mittal, Vinita Singh, and Peyush Bansal as well as a new shark named Amit Jain.
Stage OTT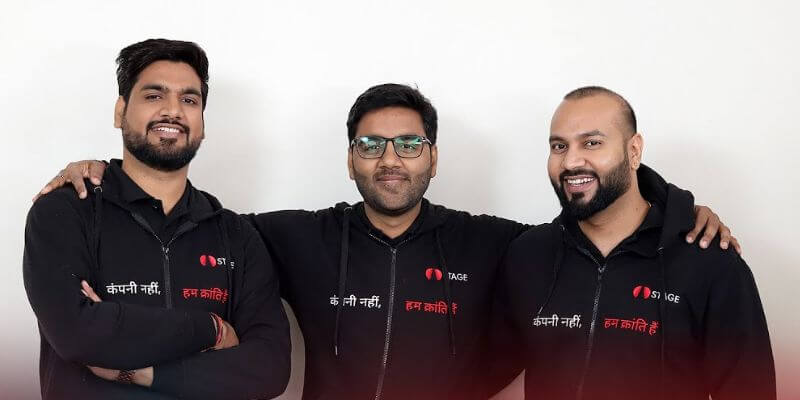 The STAGE OTT platform produces local content in dialects such as Haryanavi, Rajasthani, and more. A variety of content formats are available on STAGE OTT, such as long-duration web series, movies, short films, stand-up comedians, poetry, folk, and much more. The best way to describe STAGE OTT is as Netflix for Bharat. Since its launch in 2019, STAGE has focused exclusively on Haryanavi dialects. In the region, it has over 75k paying subscribers, making it one of the largest OTTs. With a team of 25 people, we are headquartered in Noida and work 100% remotely.
Stage OTT Beginning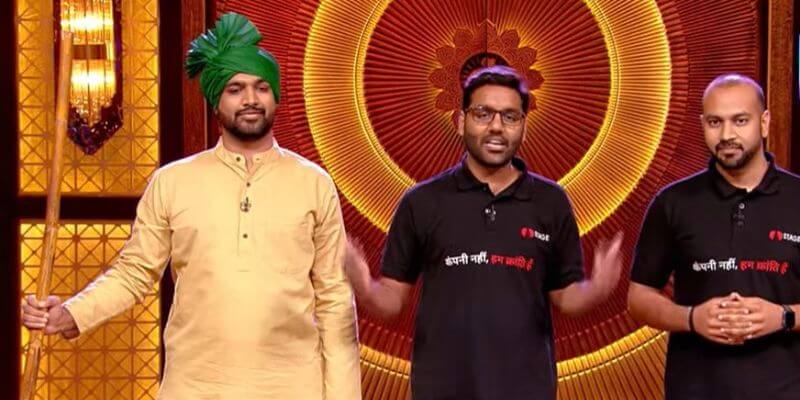 Based on the Stage Founders' story, InnerVoice started as a community where people can share their emotions and have meaningful discussions. They began working on it as a side project for WittyFeed Content Company. InnerVoice is now India's largest community for pets, comedians, and storytellers. To give new and upcoming artists a platform for showcasing their talent, they built properties such as Unheard and Bhasad. The InnerVoice platform is now STAGE OTT, an OTT platform for Indian language content such as poetry, comedy, and storytelling.
Stage OTT Purpose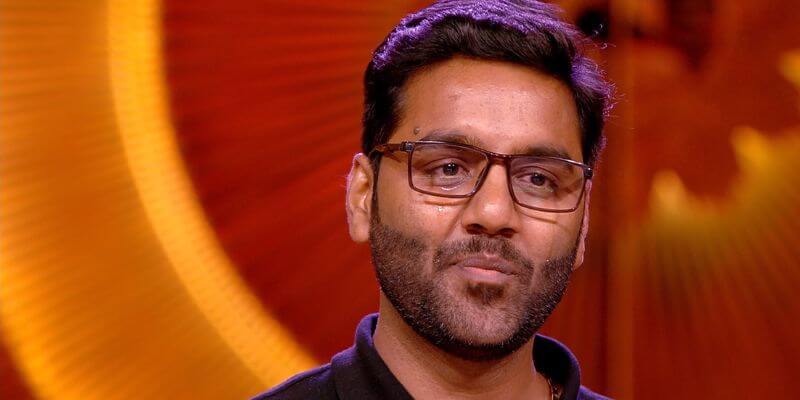 STAGE OTT enables artists to create local stand-up content in their local dialects and contexts, STAGE enables them to distribute and monetize their content, and STAGE connects Bharat with Bharat by offering highly curated local stand-up content that resonates with the audience.
Stage OTT Shark Tank
WittyFeed was a company that relied heavily on Facebook traffic to generate viral content. The co-founders created a Facebook page called 'Amazing things in the world' in 2012 which gained 1 million fans without spending a penny on advertising. As Vinay recalls, Facebook notified him that WittyFeed pages would be removed in February 2018. As a result, the company went from having about Rs 5 crore in cash to having over Rs 5 crore in debt in the space of a few months. The three co-founders of Stage OTT for Bharat are here on Shark Tank India Season 2 to raise Rs. 3 Cr to grow the brand.
Also Read: Shark Tank India 2 Registration, Start Date, How To Register In STI Season 2?
How Much Equity Did The Stage OTT Founders Ask From The Sharks In The Shark India Season 2?
The company Stage OTT asks for Rs 3 crore for 1% of its equity. In the end, they got an investment from the sharks and raised the funds for their company because the sharks loved the business idea. Shark Tank India Season 2 airs on Sony TV every Monday through Friday at 10 PM.
Conclusion
Shashank Vaishnav, Vinay Singhal, and Praveen Singhal, the founders of Stage OTT Platform, appeared on Shark Tank India Season 2. This is the world's first OTT platform to produce content in dialects like Haryanvi, Rajasthani, etc. They came to raise money for their OTT platform Stage OTT for Bharat Platform. During the presentation, they shared their experiences about the past big loss of WittyFeed, a viral content company that made everyone cry.