Khatron Ke Khiladi Season 13 Contestants: The 13th season of the reality series "Khatron Ke Khiladi," which includes many dangerous actions and action-packed seasons, is about to premiere. The audience is anticipating it with enthusiasm. Find out when KKK 13 will begin and which players will appear on stage. Well-known film director Rohit Shetty will serve as the K3's presenter for the show's twelfth season. The official premiere date for Khatron Ke Khiladi season 13 will be announced soon
Khatron Ke Khiladi Season 13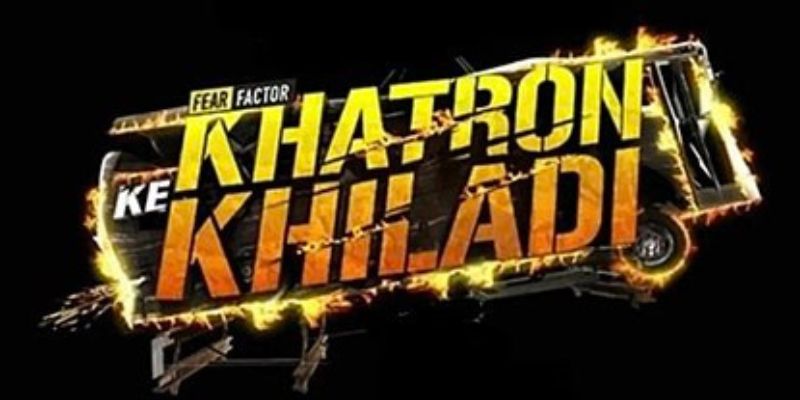 The airing date of Khatron Ke Khiladi Season 13 is deeply anticipated by viewers of Rohit Shetty's well-known reality series. The release date for Khatron Ke Khiladi Season 13 has not yet been made public. The show will premiere in July, according to our sources, and viewers can't wait for the start of its new season and the addition of fresh rivals. A reality show called Khatron Ke Khiladi airs on the Colors channel.
The audience thoroughly enjoys and likes the stunts that the Khatron Ke Khiladi contestants perform. Tushar Kalia was the winner of Khatron Ke Khiladi Season 12. In this reality series, Rohit Shetty advises the contestants to undertake a variety of risky actions, which excites the audience and explains why Khatron Ke Khiladi has become so popular.
Khatron Ke Khiladi Season 13 Contestants And Cast 2023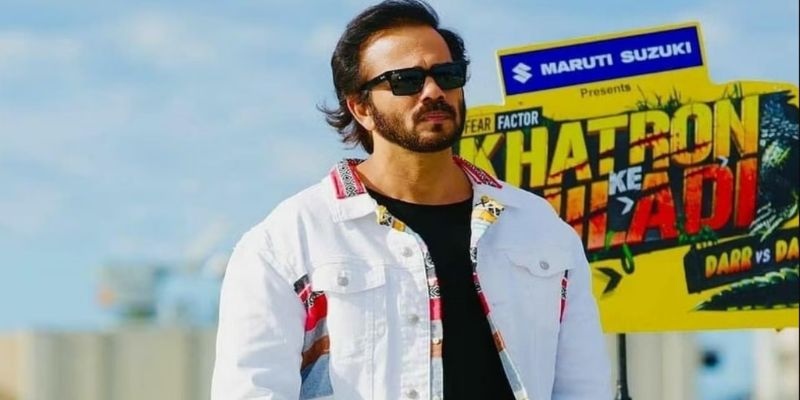 Daisy Shah
This show will be the television debut of the Bollywood actress who made her debut with Salman Khan in Jai Ho and participated in movies like Hate Story 3 and Race 3. Fans are eager to see how she does since she will be seen performing tasks and performing stunts.
Sheezan Khan
Another contestant on Khatron Ke Khiladi season 13 will be the well-known television actor from the program Alibaba: Dastaan-E-Kabul. Additionally, he has made appearances in a number of well-known programs, including Jodha Akbar, Silsila Pyaar Ka, Tara from Satara, Nazar 2, and Pavitra: Bharose Ka Safar.
Anjum Fakih
Anjum Fakih, a TV actress, is the following. She has appeared on popular Indian television programs like Tere Sheher Mein, Devanshi, and Kundali Bhagya. She became well-known in the neighbourhood as a result, and she has since gotten ready to make an appearance on reality TV!
Ruhi Chaturvedi
She appeared on Kundali Bhagya, the same program as Anjum Fakih, so you may be acquainted with her. On the show, Chaturvedi played the antagonist Sherlyn, which helped to greatly increase her popularity. Fans are thrilled to see her accomplish the difficult tasks on the show after she occupied television!
Rohit Bose Roy
The following episode of Khatron Ke Khiladi season 13 will feature a well-known Bollywood and television star. Along with many Bollywood films, Roy has also been seen on popular shows like Swabhimaan, Des Mein Niklla Hoga Chand, and Kkusum.
Anjali Anand
She played Lovely in the well-known program Kullfi Kumarr Bajewala. Fans are now looking forward to seeing her in an entirely new persona, unleashing her inner daredevil.
Arjit Taneja
The actor has a large female fan base. Although he used to appear on TV shows like Kumkum Bhagya and Bahu Begum, he is also no stranger to reality TV. Given that he began his career on the well-known dating program Splitsvilla, it will be fascinating to watch how he performs on another reality program.
Shiv Thakare
Shiv Thakare, the man of the moment, is everywhere! According to states, Thakare of Bigg Boss fame is this season's highest-paid Khatron Ke Khiladi competitor. Thakare, who began his career with Roadies, is presently definitely the king of reality TV!
Soundous Moufakir
Moroccan model Soundous Moufakir, who has previously appeared on programs like Roadies X9 and Splitsvilla X4, is an interesting addition to the list of applicants this year. She has been in a number of music videos as well.
Nyrraa M Banerji
With roles in movies and television series like Divya Drishti and Tujhse Hai Raabta, this Bengali actress has already established herself in the business. Her followers are excited to see what she brings to the event due to her variety.
Archana Gautam
One of the first contestants to be signed up for Khatron Ke Khiladi's 13th season was Archana Gautam, a well-known Bigg Boss face. Because they adored her so much on Bigg Boss, they have high expectations for her on this show.
Aishwarya Sharma
Sharma, who gained fame with the well-liked program Ghum Hai Kisikey Pyaar Meiin, is prepared to display her determination and resilience in the program. Khatron Ke Khiladi would not be a simple challenge due to its high-octane exploits and tasks, but Sharma is not the kind who falters.
Dino James
Yes, popular Dino James will also be appearing on the show this season. Having made a niche for himself in the music industry, James will now be seen performing difficult tasks and stunts.
Frequently Asked Questions
Que 1: Who Hosts Khatron Ke Khiladi 13?
Ans: Filmmaker Rohit Shetty is the current host of Khatron Ke Khiladi 13, also hosted by Priyanka Chopra, Akshay Kumar and Arjun Kapoor.
Que 2: When Is The Premiere Of Khatron Ke Khiladi 13?
Ans: The premiere date of Khatron Ke Khiladi 13 premiere is not out yet.
Also Read: The Summer I Turned Pretty Season 2: Everything You Need To Know!
Conclusion
I hope you find all the information about the Khatron Ke Khiladi Season 13 Contestants compiled in our article above useful. All of the information we share in this article comes from official sources, and we never share false information. Comment in the comment section if you have any questions about Khatron Ke Khiladi Season 13 Contestants.