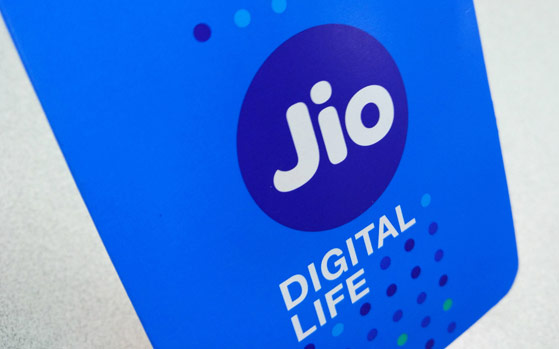 Do you also want to know how to activate a Jio sim card? If so, you've come to the proper site to learn the entire technique step by step. When a consumer purchases a new Jio sim, the user must also go through several steps in order to completely activate the Jio sim.
Even if the shop provides us with the sim card registration, the consumer must still undertake several procedures for full activation. In technical terms, it suggested to do Tele verification on the new Jio sim card.
If your sim card has been suspended or deactivated, you must also activate the deactivated Jio sim, which the customer must do.
So, if such a situation has happened with your Jio Sim, you do not need to be concerned. Because we have provided a step-by-step approach for activating a Jio sim after acquiring a fresh sim and if it has been disabled. So, let's find out.
How can I activate my JIO number via Jio Televerification?
As you may be aware, when a merchant offers you with a new Jio sim after completing a registration procedure in which the retailer requests your photo or biometric devices.
The shop will next instruct you to complete the Tele verification procedure in order to activate the calls and data services on your Jio Sim. So, if you bought a new Jio sim, you may activate it by following the steps below.
In order to verify Jio Tele, the consumer must dial a certain number and then supply some information via the IVR Call.
The Tele verification procedure is done and the sim is enabled once the consumer gives some information.
So, let's find out how to complete the Jio Tele verification procedure.
To activate a Jio sim as a Tele verification, follow the procedures below:
To begin, insert the new Jio sim card that you purchased from the Jio office into your phone.
Dial 1977 from your mobile phone using the same Jio sim card.
Using the dial pad, select the language.
Choose either the Aadhar card or the Alternate Mobile PIN option.
If you choose aadhar card, you must provide the last four digits of your aadhar card number as well as your year of birth.
Alternatively, if you pick the alternate mobile PIN option, the PIN will be delivered to your alternate mobile, and you will be required to enter the same PIN.
Following the processes outlined above, your New Jio will be activated, and all calling, data, and other services will be available on that number within 10 minutes.
Now, let us look at how to reactivate a Jio sim after it has been disabled for an extended period of time. If the sim card has been disabled, you must proceed with the steps outlined below.
How to Reactivate a Deactivated Jio Sim
Some users remove their Jio sim card for a variety of reasons. For example, if the sim card is misplaced, the client has definitely cancelled that sim.
However, when a consumer discovers a misplaced sim card, they want to activate it. Alternatively, if the sim card has not been used in a long period, it is disabled. Customers in this situation, too, desire to activate their Jio sim after a lengthy period of inactivity.
However, if your Jio sim has been deactivated for whatever reason, you can reactivate it after a long period of inactivity. So, let's go over the procedure.
Follow the steps below to learn how to reactivate your Jio sim after a lengthy period of inactivity:
Open the My Jio app and sign in with any other Jio number.
Navigate to the three-menu bar.
Select the setting choice.
Switch to the other selection by tapping it.
Go to the Lost sim – Suspend/Resume/Access PUK Code/Track Your Phone section. (A resume option is provided here to activate your Jio sim.)
How can I reactivate my Jio sim after a lengthy period of inactivity?
Enter the Jio Number you wish to activate and then touch the Proceed button.
Select Alternate mobile from the category list and input the Alternate mobile number you provided when you purchased the sim. Then select the Submit option.
Tap the Generate otp button to get the otp sent to your other cellphone number.
Enter the otp from the alternate Jio number and then click to proceed with the operation.
"I would want to restart this service as SIM/Device discovered" will now show. So, press the submit button.
When you click the submit button, you must confirm your action by tapping the yes button.
Finally, a Request for activation of a deactivated Jio sim will be shown, along with a reference number. Within a few minutes, it will be enabled or resumed.
By following the steps outlined above, you may reactivate your Jio sim after it has been inactive for an extended period of time. If you have any problems while performing the above steps, you can contact customer service for activation.
FAQ on How to Activate a Jio Sim Card
How can I deactivate my Jio Sim if I misplace it?
Previously, users had to visit a Jio merchant or a Jio office to deactivate a misplaced Jio sim card. However, Jio has now developed an online site via which any client may quickly delete their missing Jio sim.
As a result, you may block/deactivate your misplaced Jio sim card online using the My Jio program. So, let us talk about it. I described how to reactivate a deactivated Jio sim card.
So, you'll need to disable your sim card via a similar approach. Follow the steps outlined below.
Log in to my Jio app with any number.
Tap the three-bar icon, then the setting icon.
Toggle to the Lost SIM? Option to block or replace.
Choose an alternative mobile number, then input and submit the number.
Tap the create OTP button, and then input the generated OTP from an other number.
Select the cause for the sim card's loss and then press the submit button.
How long would it take to activate a Jio SIM?
Whether you activate your Jio sim if you acquired a new one through Tele verification or if you activated a deactivated jio sim, it will just take a few minutes in both circumstances.
You won't have to wait for hours or days; it'll be done in a matter of minutes.
How do I activate my Jio SIM card after porting?
Whether you purchased a new Jio Sim or had your Jio sim migrated, the activation process will be the same in both circumstances via Tele verification.
As a result, there is no alternative way to activate a Jio Sim after migrating. Simply dial 1977 and supply the requested information, and your Jio sim will be activated within a few minutes.
Is it necessary to recharge Jio every month in order to keep it active?
No, you do not have to recharge your Jio sim every month to keep it active. If you do not recharge your Jio number every month, your Jio sim will remain active.
Furthermore, even if you do not recharge your Jio number, incoming calls will remain active.
Whereas with other SIM operators such as Idea, Vodafone, and others, you must recharge your number every month or your sim will be cancelled.
Read Also:
[Trick] How to send WhatsApp Chat Messages without saving the contact in your phone
Conclusion on Jio SIM Activation
Finally, I hope you are aware of how to activate a Jio sim card. So, we've covered all there is to know about the Jio SIM activation process in every circumstance.
We have supplied a step-by-step approach for activating a sim card, along with a screenshot. In addition, we have included a few frequently asked questions about it, so that any uncertainty does not emerge in your mind.
If you have any issues with the activation and deactivation of your Jio sim, please leave a remark and we will respond with a solution.