Good Omens Season 2 is the sequel of the famous series Good Omens. It is based on Terry Pratchett and Neil Gaiman's book of the same name, the first season of the Amazon Prime Video series followed the representatives of Heaven and Hell as they tried to stop the arrival of the Antichrist and nip Armageddon in the bud.
Amazon Prime Video has released two first-look images of the highly-anticipated second season of Good Omens, with Michael Sheen and David Tennant reprising their roles as angel Aziraphale and demon Crowley once more. After the announcement, its fans are going crazy and wanted to know all about Good Omens Season 2. Don't worry we will tell you everything about Good Omens Season 2.
Good Omens Season 2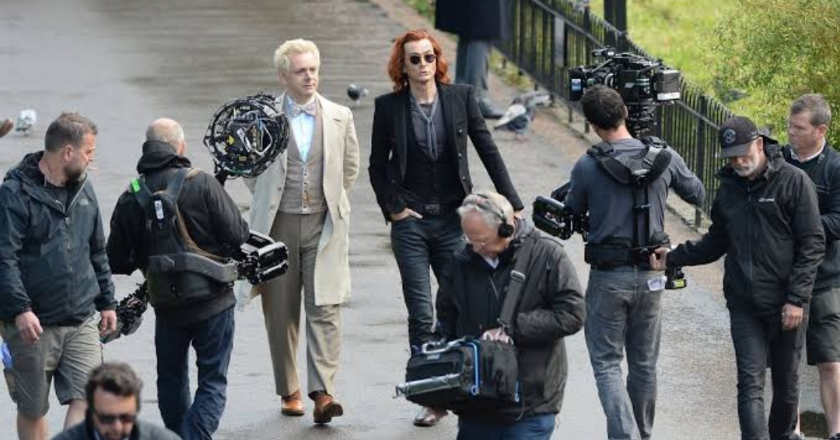 Good Omens is a fantasy comedy series created and written by Neil Gaiman, based on his and Terry Pratchett's 1990 novel of the same name. A six-episode co-production between Amazon Studios and BBC Studios, the series was directed by Douglas Mackinnon, with Gaiman also serving as showrunner. Michael Sheen and David Tennant lead a large ensemble cast that also includes Adria Arjona, Miranda Richardson, Michael McKean, Jack Whitehall, Nick Offerman, Brian Cox, Mireille Enos, Jon Hamm, and Frances McDormand as the voice of God, who narrates the series. The series is renewed for a second season and is in the post-production phase.
Good Omens Season 2 Release Date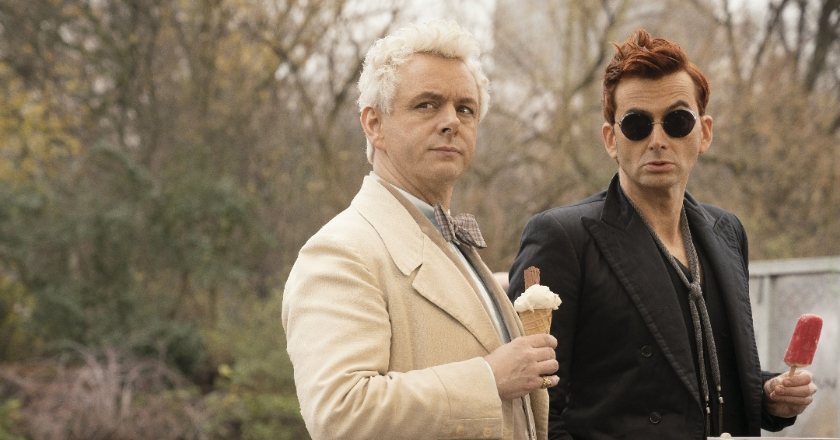 The show is now in post-production. Season 2 filming kicked off in Scotland in November 2021, and wrapped in early March 2022. Michael Sheen confirmed the news on Twitter with a photo of Aziraphale's iconic cream coat hanging off the back of a door. There is no official date yet now we will let you know once it is out.
Good Omens Season 2 Story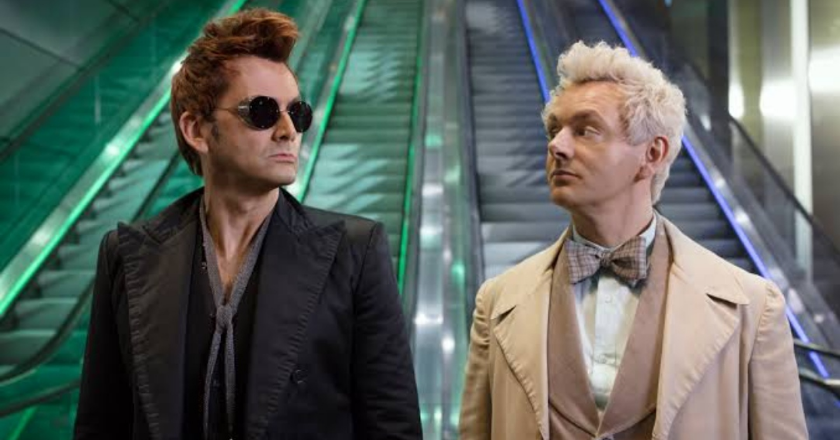 Good Omens follows the story of an unlikely friendship between the demon Crowley (David Tennant) and the angel Aziraphale (Michael Sheen). The two have lived on Earth since the beginning of time and, over the centuries, have developed a bond and a soft spot for their mortal home – which becomes a problem when Armageddon arrives. The two must join forces to foil both heaven and hell's plan and stop the world from crumbling to the antichrist. Season one ended with our main characters surviving their death sentences, some new prophecies revealed, and an all-out war between the mortals and the realms of heaven and hell is subtly foreshadowed.
Season 2 will go even further beyond the source material as, according to Amazon's press release, "Aziraphale and Crowley are getting back to easy living amongst mortals in London's Soho when an unexpected messenger presents a surprising mystery." The plot will be based on ideas that Gaiman and Pratchett had for a sequel that they never wrote.
Good Omens Season 2 Cast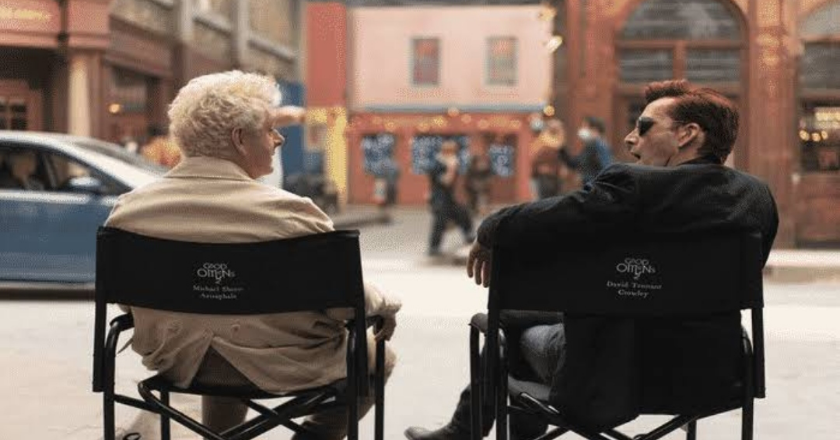 Both Michael Sheen and David Tennant would be reprising their respective roles of angel Aziraphale and demon Crowley. There will be returning characters in the form of Angels Michael, played by Doon Mackichan and new arrival Uriel (Gloria Obianyo (Dune, High Life).
Other new angels added to the cast are Saraqael (Liz Carr)) and Muriel (Quelin Sepulveda). Elsewhere, Shelley Conn joins the cast as a character from hell. Meanwhile, various cast members from season one will be returning, but in brand new roles.
These stars include Paul Adeyefa (Bancroft, Ransom), Michael McKean (This Is Spinal Tap, Better Call Saul), and Miranda Richardson (Stronger, Rams).
Good Omens Season 2 Trailer
Good Omens Season 2 trailer is still not out. We will let you know once it is out. Till then you can enjoy the Good Omens Season 2 announcement video.
Also Read:- House Of The Dragon Season 2 Release Date, Cast, Details & More
Conclusion
So these wonderful series have a unique storyline, So all the Binge Watchers let's begin binge-watching. You can also share your views about season 1 and what do you expect from season 2 in the comment section provided below.