This modern classic anime, Kimetsu No Yaiba (aka Demon Slayer), is proving to be a must-watch. This anime has delivered everything to its creators and fans, from a massive box-office success to a dedicated fanbase. As we enter one of the most important arcs of Demon Slayer Season 3, all of this will be taken to another level. High stakes, powerful demons, and some inevitable tragedies await. Demon Slayer is packed with heart-wrenching anime backstories and epic battles. Each new confrontation between humans and demons is more dangerous and spicy than the previous one. As a result, anime fans are anxiously awaiting Tanjiro's next adrenaline-inducing event. There has already been confirmation of Demon Slayer season 3. We're about to find out what to expect from Demon Slayer Season 3. Take a deep breath, sharpen your katana, and let's begin.
Demon Slayer Season 3 Release Date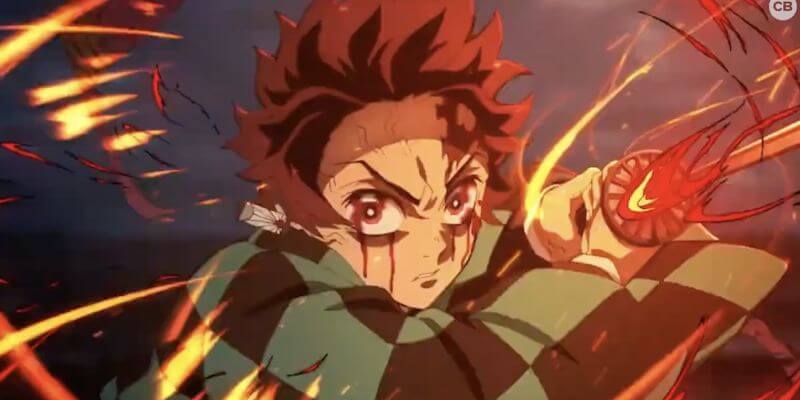 Demon Slayer released its first season in 2019. In October 2021, Demon Slayer season 2 aired its first arc, and its final arc in February 2022. As a result, there will have been just over a year between seasons this time, but hopefully, the wait will be worth it. There has already been a stream of promotional material posted by the official Demon Slayer social media account for the next chapter of the anime, so we will be well-fed until April.
Clearly, 2023 will not disappoint the fans of Demon Slayer, as the last two years have been quite exciting. Demon Slayer Season 3 will be released as weekly episodes on TV and streaming platforms sometime in April 2023, making it part of the spring tour. Kimetsu No Yaiba Season 3 has not yet been given a specific release date. However, hardcore fans don't have as long to wait. A promotional event will be held in theatres for the first episode of the third season, following the trend of most TV anime series. The first screening will take place in February, a few months before the Season 3 premiere.
Demon Slayer Season 3 World Tour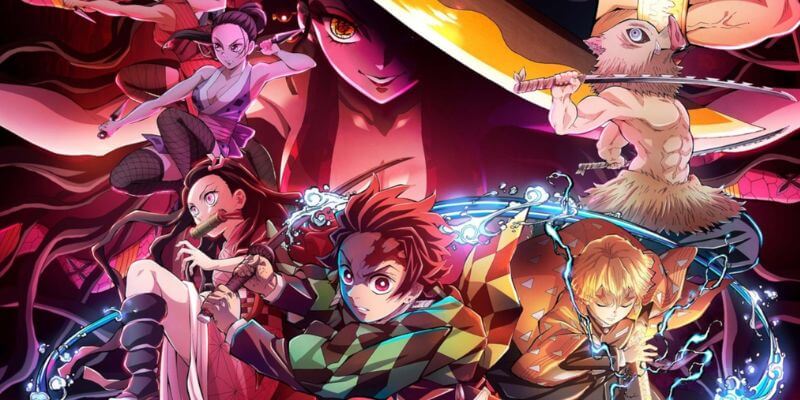 There will be a theatrical event featuring Demon Slayer Season 3 titled "World Tour Jiei: Kimetsu no Yaiba Jōgen Shūketsu, Soshite Katanakaji no Sato e", meaning World Tour Screenings: Onward to the Swordsmith Village with the Upper Ranks of Demon Slayer. The event will be held around the world, as the name suggests. A one-hour special will feature the first episode of season 3 along with episodes 10 and 11 from season 2. 
Right here you can also find the official dates for the Demon Slayer world tour event for Season 3:
Japan:

In 418 theatres, including 41 IMAX screens, on 3rd February

Tokyo (Japan):

4th and 5th of February with guests appearances

Los Angeles (US):

18th February featuring Natsuki Hanae, Aimer, and Yūma Takahashi

United States:

Premiered in March, simultaneously in over 1,700 theatres in both English and dubbed versions in March

Paris (France):

25th February with Yūma Takahashi

Berlin (Germany):

The 26th of February, featuring Yūma Takahashi

Mexico City (Mexico):

4th March with Natsuki Hanae 

Seoul (South Korea):

11th March with Akari Kitō, Yūma Takahashi

Taipei (Taiwan):

19th March with Natsuki Hanae, Kengo Kawanishi, Kana Hanazawa, Yūma Takahashi
In conjunction with Aniplex of America, Crunchyroll and Demon Slayer USA are hosting a red-carpet premiere of Season 3 at the Orpheum Theatre in Los Angeles on 18th February. Aniplex producer Yuma Takahashi, Natsuki Hanae (voice actor for Tajiro Kamado), and Japanese singer Aimer are expected to attend. Tickets for this event will be available on Ticketmaster starting 8th January.  In February 2023, the same episodes will be theatrically released in more than 80 countries.
Demon Slayer Season 3 Cast 
Japanese voice actors will voice the following characters in Demon Slayer's third season:
Natsuki Hanae as Tanjiro Kamado
Akari Kitô as Nezuko Kamado
Yoshitsugu Matsuoka as Inosuke Hashibira
Hiro Shimono as Zenitsu Agatsuma
Toshihiko Seki as Muzan Kibutsuji
Toshiyuki Morikawa as Kagaya Ubuyashiki
Kana Hanazawa as Mitsuri Kanroji
Kengo Kawanishi as Muichiro Tokito
Takahiro Sakurai as Giyu Tomioka
Ai Kayano as Kanae Kocho
Reina Ueda as Tsuguko Kanao Tsuyuri
Daisuke Namikawa as Hotaru Haganezuka
It is obvious that the series will continue to introduce new demons and heroes. The list may still grow, so keep that in mind. Whenever more cast news about Demon Slayer season 3 becomes available, we will keep you posted.
Demon Slayer Season 3 Trailer
https://www.youtube.com/watch?app=desktop&v=mp2KNhS2dU0
Ufotable will continue to animate Demon Slayer Mugen Train due to its critical success and appreciation. In the meantime, enjoy the intense animation with the following promotion reel/teaser for Demon Slayer season 3. Season 2 of Demon Slayer featured two arcs: one featuring Flame Hashira Kyojuro Rengoku and another featuring Sound Hashira Tengen Uzui. In much the same way as season 2, Tanjiro and the gang will once again team up with the Hashira. Season 3 has only been teased for 30 seconds in the video, starting at the 50-second mark. The video shows our protagonist Tanjiro, along with the Love Hashira and the Mist Hashira, completing a new mission in the village of the swordsmith. After the fight, nothing more is seen in the village beside a fight breaking out.
Demon Slayer Season 3 Plot
Swordsmith Village is the focus of Season 3 of Demon Slayer, which takes place immediately after the Entertainment District arc that was the focus of Season 2. If you don't remember the previous chapter of Demon Slayer, the last season ended with Tanjiro and Sound Hashira Tengen Uzui beheading the demonic siblings Gyutaro and Daki, the upper six members of the Twelve Kizuki. The anime's third season will begin with Manga volume 12. Tanjiro broke his demon-slaying sword during the epic battle, even though the Demon Slayer gang managed to shake Muzan Kibutsuji's inner circle, which had been unmovable for centuries. 
It is essential that Tanjiro repair his blade so that he can continue fighting and obtain the demon blood he needs to help his sister Nezuko become human again. As a result, the keen-nosed hero makes his way to the Swordsmith Village to get his sword repaired by Hotaru Haganezuka.  A mysterious ancient weapon is hidden in the village where the gang heads. The journey is not all sunshine and roses, as Tanjiro and his companions may (ok, definitely will) come across a powerful demon or two. The trailer also demonstrated that the Love Hashira Mitsuri Kanroji, as well as the Mist Hashira Muichiro Tokito, will be accompanying Tanjiro and Co. We can therefore hope that with the assistance of the experienced Demon Slayers, all our heroes will escape the Swordsmith Village alive.
Demon Slayer Season 3 Episodes
In the Demon Slayer manga, Swordsmith Village consists of 25 chapters, so Season 3 will cover the entire arc. It is expected that the anime adaptation will have around 11-12 episodes in total, similar to the Entertainment District Arc (aka season 2), which also has 11 episodes. Season 3 of Demon Slayer has a release date, but we still have months to go. This time can be used to catch up on anime or watch something new like Chainsaw Man. The plot of Chainsaw Man is based on a battle between humans and devils, just like in Demon Slayer. Pochita, for instance, collaborates with humans to give them supernatural abilities. You might want to try something different like Black Clover if you're looking for something different.
Where To Watch Demon Slayer Season 3 Online?
Demon Slayer season 3 is likely to be released on Crunchyroll once it drops since the first and second seasons are already available there.
Also Read: Animixplay: Animixplay Is It Safe? Best Anime Website
Conclusion
Here's everything you need to know about Demon Slayer Season 3. Feel free to tell us how you like season 1 and season 2, and how excited you are for season 3 and its storyline. Feel free to share your thoughts below in the comment section.