Alessandro Genovesi directed the 2021 Italian film 7 Women And A Murder. Based on the 1958 play Huit femmes by Robert Thomas, the film is loosely based on the 2002 French film 8 Women and a Mystery directed by François Ozon. As Alessandro Genovesi translated from French into Italian, he aimed to achieve an even more precise adherence to the original. A theatrical release of the film was made by Warner Bros. in Italy on 25th December 2021. On TMDb, 67 experienced users reviewed the movie, giving it a score of 57 (out of 100).
7 Women And A Murder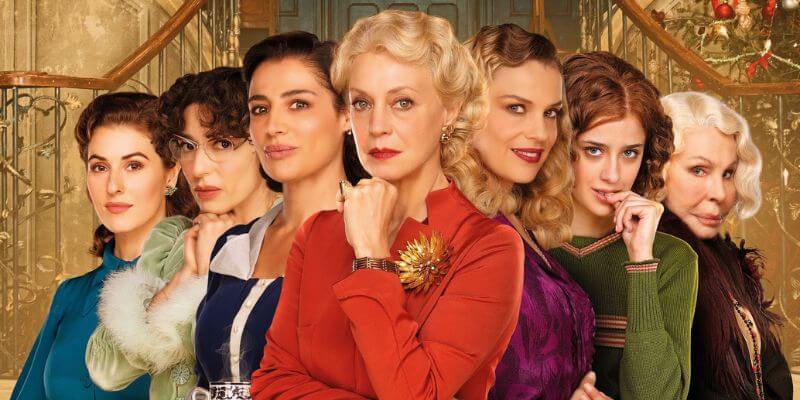 Comedy all-female thriller directed by Alessandro Genovesi is coming soon to streaming giant Netflix. There are Margherita Buy, Diana Del Bufalo, Sabrina Impacciatore, Benedetta Porcaroli, Micaela Ramazzotti, Luisa Ranieri, and Ornella Vanoni in the cast. With its stellar all-female cast, the film is a successful remake of Eight Women and a Mystery by François Ozon. Production credits for the film go to WILDSIDE and WARNER BROS. Clearly, in the #TimesUp era, the aim is to tell an all-female story in which the only male figure is silenced, even if all the concerns of the women revolve around him, as in the film that gave rise to it.
7 Women And A Murder Release Date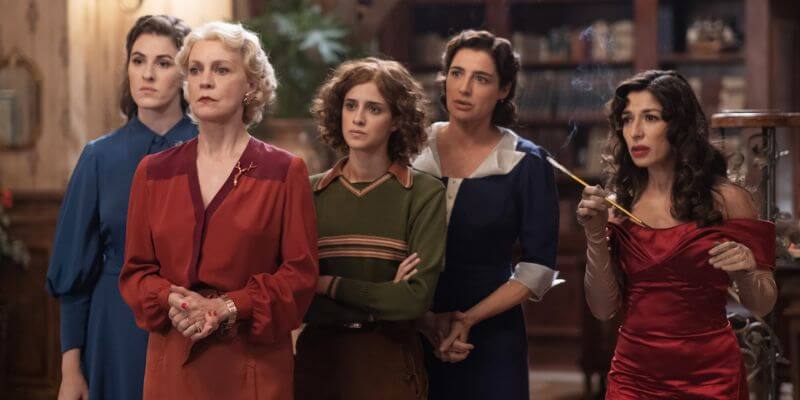 7 Women And A Murder, this comedy-crime thriller film is all set to come to Netflix on 28th December 2022. An adaptation of Eight Women and a Mystery by François Ozon, 7 Women And A Murder is directed by Alessandro Genovesi and co-written by Lisa Nur Sultan.
7 Women And A Murder Cast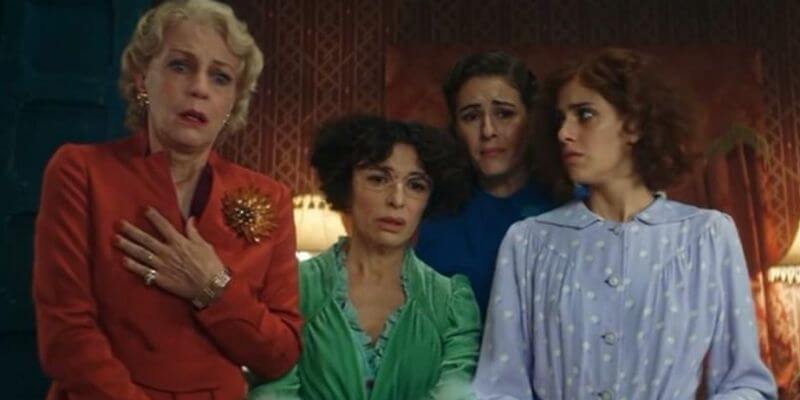 7 Women And A Murder assembles an all women-cast. There are two women who stand out from the other cast members in the whole movie- Margherita Buy and Luisa Ranieri. Following is the cast of 7 Women And A Murder:
Margherita Buy as Margherita
Diana Del Bufalo as Susanna
Sabrina Impacciatore as Agostina
Benedetta Porcaroli as Caterina
Micaela Ramazzotti as Veronica
Luisa Ranieri as Maria
Ornella Vanoni as Rachele
Luca Pastorelli as Marcello
7 Women And A Murder Plot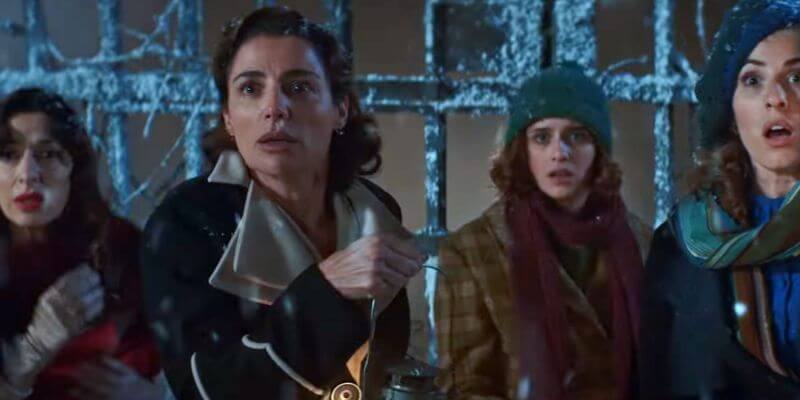 7 Women And A Murder is set in Italy during the 1930s and focuses on the frantic hours that follow the murder of an entrepreneur, a husband and a father. A colourful group of women who, after spending Christmas Eve together in the family villa, are forced to face and reveal secrets. And subterfuges in order to solve a mystery which seems to concern them all in some way. Each of them is a suspect; who will be the murderer?
7 Women And A Murder: Trailer
In the 7 Women And A Murder, it is shown that They discover that the man of the house, Marcello, has been murdered as they gather to celebrate. As if that weren't enough, the telephone wires were severed and the gate was locked due to a blizzard outside. In order to find out who is responsible for the murder, the gynoecium will have to confront each other.
Where To Stream 7 Women And A Murder Movie Online?
Viewers can stream the Italian film on the Streaming giant Netflix, once it is released on the platform. The film is only available to stream on Netflix. To watch the movie, viewers must have a Netflix account.
What Is The Time Duration Of The Movie?
The total running time of the movie is 1 hour and 22 minutes. Alessandro Genovesi directed the movie, and Mario Gianani and Lorenzo Gangarossa produced it for Wildside Entertainment and Warner Bros. Entertainment Italia.
Also Read: Is There Going To Be 7 Women And A Murder Season 2?
Conclusion
Here's what 7 Women And A Murder is all about. Tell us which character you liked best after watching the movie. We'd love to hear your thoughts. Leave a comment below.