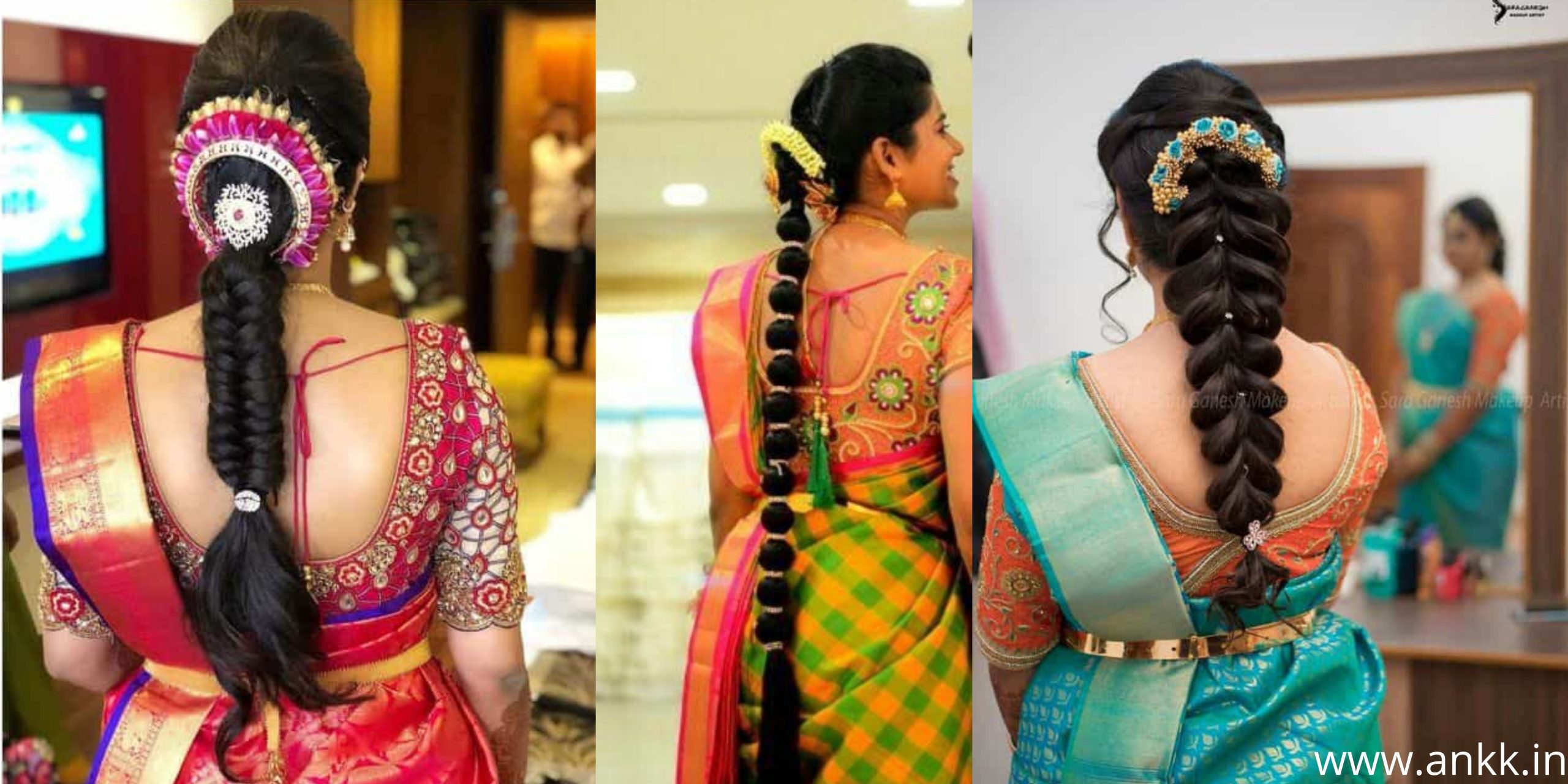 Hair is an important aspect of Indian culture, and the style chosen for one's hair can tell a lot about their personality.

One example of this is the traditional hairstyle for engagement in saree. This hairstyle is typically worn by women on their wedding day to show that they are ready to enter into marriage with someone new.

The loose braids running down both sides of the head signify that they are not tied up or attached to anyone else but themselves now.
Traditional Hairstyle For Engagement In Saree – Tips & Tricks
The traditional hairstyle for engagement in a saree is typically a bun. When it comes to getting married, you're usually wearing a sari, and the bride's hair is typically adorned with flowers.

However, when it comes to engagement, you can wear any style or color of clothing that you want! Of course, you may still want to wear flowers in your hair.

Here's how to do it:
Start off by brushing out your hair. Then, start twisting one side of your hair away from your face. When you get the twist as far as you want it to go (without worrying about whether or not it looks good yet), simply wrap the end piece of your hair around the base of the twist! You can secure this with a bobby pin if necessary, but usually, they stay very securely without needing any assistance at all.
Keep repeating this process on each side of your head until all of your hair is twisted away from your face. To finish off the look, create two braids that hang down on either side of your head. Curl the end of each braid a little bit and wrap a ribbon around it to secure it. Now, you're all done!
HairStyle 1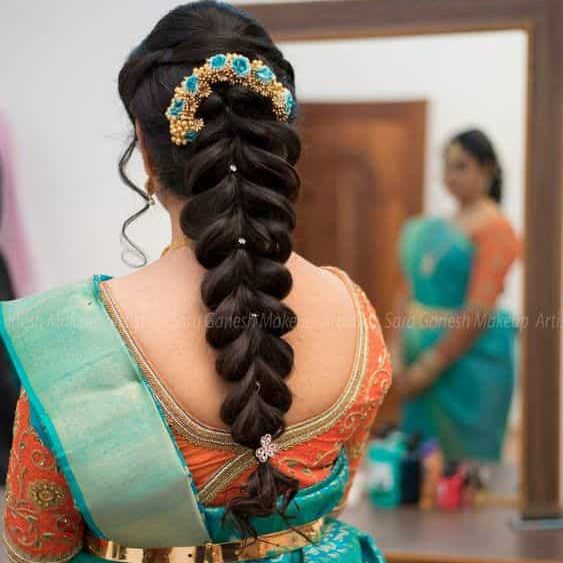 Hairstyle 2
Take a picture of this hairstyle and post it on your blog so that others can see how cute this style is.
Conclusion
Traditional Indian brides wear the saree on their wedding day. The sari is draped over one shoulder or diagonally across both shoulders and then tucked into a waistband that sits at the hips, also known as an "unstitched" style of wearing it. This traditional hairstyle for engagement in saree can be worn by all women regardless of age or body shape to make them look beautiful!