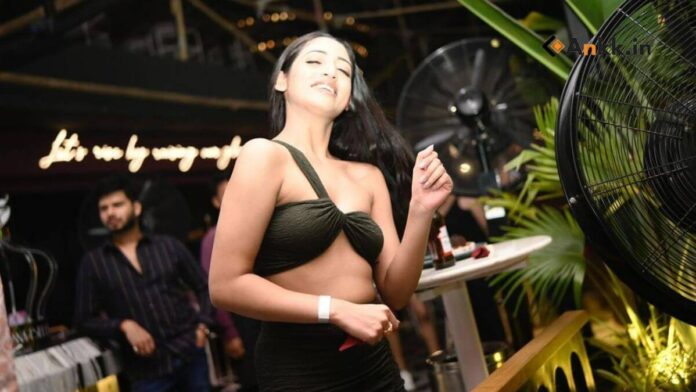 Temptation Island India, a reality show that tests the strength of romantic relationships, has introduced its first wildcard duo – Gargee Nandy and Ronak Gupta. The show, which premiered on November 3, 2023, has been gaining popularity for its interesting concept and entertaining dynamics.
Who is Gargee Nandy?
Gargee Nandy hails from Meghalaya, India. She is a successful model and the winner of Miss Femina India. She has a degree in Mass Communication and Journalism. Currently, she heads the social media team for multiple beauty brands at The Professional World and other verticals. She is also a freelance influencer marketer and an inflight content distributor.
Gargee Nandy Temptation Island India
Temptation Island India Gargee Nandy and her partner, Temptation Island India Ronak Gupta, have been together for 11 years. They are childhood sweethearts from Shillong and have decided to test their love and trust in the nerve-wracking villas of temptation.
Gargee shared her thoughts on participating in the show, stating,
"I trust my love and my partner. We have been through many thick and thin in our lives and have managed to stick regardless. He is very insecure and possessive and there's a good reason as to why he behaves that way. I think that our participation in this show is a chance for us to find a new spark in our relationship and find out whether we are truly meant for each other or if our relationship is just based on the habit and familiarity that we have built through the years."
Also Read
Temptation Island India Contestants List: A Detailed Look At The Contestants
Tayne Temptation Island India: A Journey Through Temptation Island India
Where Is Temptation Island India Filmed: A Journey Into Love and Temptation
Temptation Island India Nidhi Kumar: A Journey Through Temptation Island India
Is Temptation Island India Scripted: Mouni Roy Reveals the Truth
Temptation Island India Winner: A Detailed Overview
Conclusion
Gargee Nandy's entry into Temptation Island India as a wildcard participant has added a new twist to the show. With her strong personality and clear intentions, it will be interesting to see how her journey unfolds in the coming episodes.