Who are the Perfect Match Contestants? Whether you're hoping to see a genuine connection bloom or just want to follow along with Twitter discourse, Netflix's lineup of reality shows is a must-watch obsession for millions of subscribers.
The Mole and Twentysomethings are among the under-the-radar series, while Love Is Blind and Too Hot to Handle are mega-hits. In its latest endeavour, the streaming giant has gathered a roster of former contestants from their infamous dating competitions and social experiments and dropped them all into a tropical villa to look for love. Here's what we know about the jam-packed reality show so far.
Perfect Match Release Date?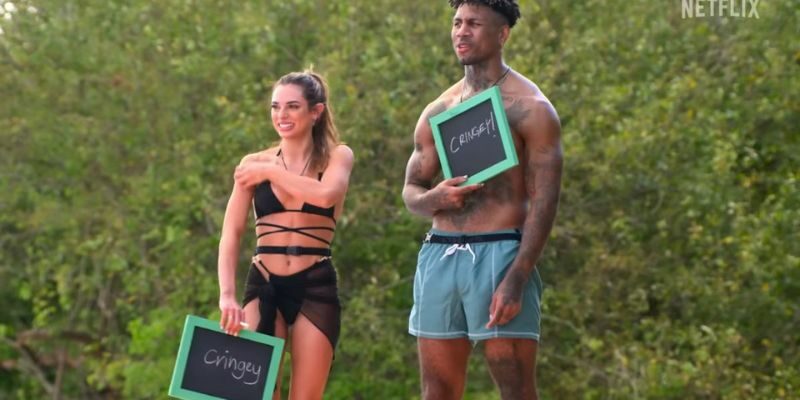 In honour of the global day of love, the streamer will debut its new series next month on February 14. Over three weeks, four episodes each will be released on Feb. 14, Feb. 21 and Feb. 28. At the end of this cold winter, we know what will keep us entertained for better or for worse.
Perfect Match Contestants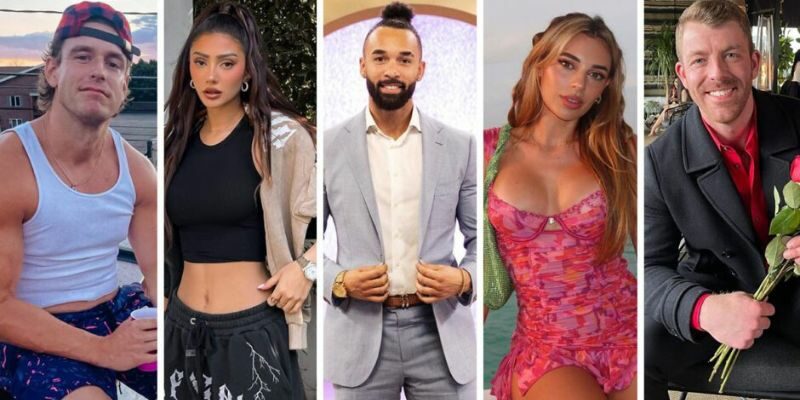 The success of any crossover series depends on which cast members appear, and Netflix has managed to tap a mix of fan favourites and villains over 15(!) seasons and 8 series (not to mention an international appearance from The Circle France). When you combine several bachelors from Love Is Blind, a few Circle influencers, some Too Hot to Handle participants post-Lana, and a pair of Tampa realtors, what do you get? There should be a lot of drama on reality TV.
Here are the full perfect match contestants
Abbey Humphreys

Anne-Sophie Petit-Frere

Bartise Bowden 

Calvin Crooks 

Chase DeMoor

Chloe Veitch 

Colony Reeves

Damian Powers

Diamond Jack 

Dom Gabriel

Francesca Farago

Georgia Hassarati

Ines Tazi 

Izzy Fairthorne

Joey Sasso 

Kariselle Snow 

Lauren "LC" Chamblin 

Mitchell Eason 

Nick Uhlenhuth 

Savannah Palacio 

Shayne Jansen

Will Richardson 

Zay Wilson
Perfect Match Plot
Netflix has released a description of the show while we wait for more details about the gameplay:  As they compete to form relationships, the most compatible couples will play matchmaker, breaking up other couples and sending them on dates with new singles they'll invite to the villa. The ultimate challenge in this over-the-top dating show hosted by Nick Lachey is to find the Perfect Match. Will they create better matches, or will they create chaos?
Perfect Match Trailer 
The show was announced by Netflix with a clip highlighting the pairings of Bartise and LC and Mitchell and Georgia. Each of the duos gets a staged-candid moment to shine as they hang out around the tropical set.
Frequently Asked Questions
Que 1: What Is Netflix's New Dating Show Perfect Match?
Ans 1: Stars from Love Is Blind, The Ultimatum, Too Hot to Handle, The Circle, and more join forces for Perfect Match. Famous single stars compete to form relationships in a tropical paradise.
Que 2: How Do You Define A Perfect Match?
Ans 2: A person who is well suited to another person, especially as a romantic partner. Despite our differences in personality, we're a perfect match for one another.
Conclusion
Currently, the perfect match will release on 14th February.  Do you like the show? How do you feel about this? In the comment section, let us know what you think about the show's renewal status, perfect match release date and more.