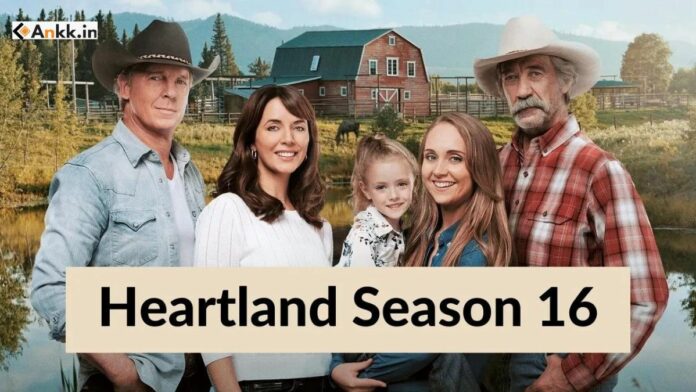 Heartland Season 16: Heartland's upcoming second season makes it appear as though the longest-running one-hour drama in Canadian television history has a plan to keep its record. The Bartlett-Fleming family will face new challenges and achievements in the coming season, season 16. So I concluded that it was time to go thoroughly into all of the information that is currently available about the coming season.
Heartland Season 16
Since 2007, Canadian family drama Heartland has been aired on television. After Marion, Amy and Lou's mother, dies in a car accident, the film focuses on the Fleming family's daily existence. Amy learns she acquires her mother's talent for instructing and assisting horses by paying attention to them as the family makes their way back to the Heart Ranch, which is owned by Lou and Amy's grandfather Jack. The show covers the protagonists' love lives and professional careers as Amy marries, has a daughter, Jack remarries, and Lou becomes the mayor of Hudson, where they all reside.
Heartland Season 16 Release Date
Heartland's sixteenth season will officially premiere on Sunday, October 2. Meaning that the show will continue to air every Sunday at 7 p.m. (7:30 p.m. NT). Heartland will make its television debut on October 2 on CBC and CBC Gem, the network's streaming service.
Heartland Season 16 Cast
Similar to previous seasons, we can expect the core cast to return in Heartland Season 16, with the exception of Ty, of course.
Amber Marshall as Amy Fleming
Michelle Morgan as Samantha Louise "Lou" Fleming Morris
Shaun Johnston as Jackson "Jack" Bartlett
Gabriel Hogan as Peter Morris
Chris Potter as Timothy "Tim" Fleming
Jessica Steen as Lisa Stillman
Kerry James as Caleb Odell
Madison Cheeatow as Jade Verani
Baye McPherson as Katie Fleming-Morris
Alisha Newton as Georgie Fleming Morris
Jordan Burchett as Quinn
Ruby and Emmanuella Spencer as Lyndy Marion Borden
Nathaniel Arcand as Scott Cardinal
Aidan Moreno as Rick Adderly
Ava Tran as Parker Yang
Drew Davies as Logan
Ivan Cermak as Fred Garland
Jessica Amlee as Mallory
Jake Church as Jake
Heartland Season 16 Plot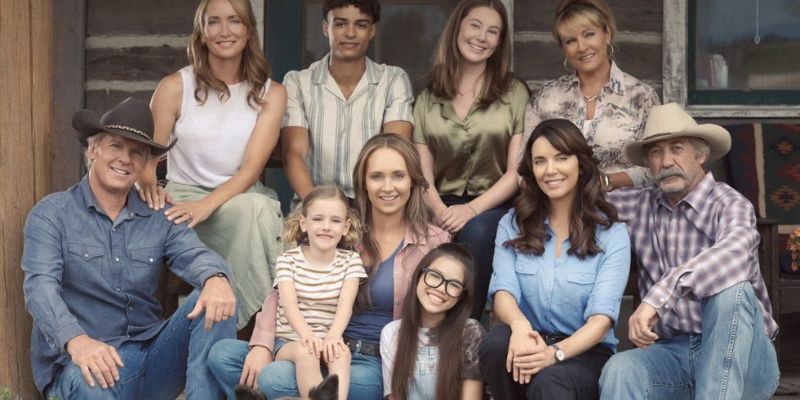 The Fleming-Bartlett family eventually came to peace with Ty's passing during the previous season. Amy is prepared to begin a new chapter in her life now that she has spoken with his killer personally. Now that Lou and Peter are formally back together, it will be interesting to see how they go as a united family. Lynda gets her kindergarten certificate, which is an emotional occasion for the entire family.
We observe Amy's lovely daughter over the season as she grows more and more engaged with horses. Furthermore, Lyndy develops a bond with a new horse at the ranch named Theo, also known as Xavier. Another highlight of 16 is the horse treatment centre, where Amy supervises operations and Logan serves as a permanent aide.
Fans were naturally excited to learn that Amy had a new suitor. Even though she had not yet considered switching partners the previous season, she definitely became more open to the concept. At the conclusion of the series, Georgie and Quinn also make a thrilling comeback. Georgie receives a fascinating invitation after deciding not to return to show jumping following an incident. After an incident, Georgie is invited to ride with a well-known jump trainer in Brussels.
Quinn even proposes to Georgie, but she refuses, claiming it is too early for marriage. Georgie chooses to accept the invitation to train in Brussels with Quinn's help.
Frequently Asked Questions
Que 1: How Many Seasons of Heartland Are There?
Ans: So far, there have been 16 seasons of Heartland and 249 episodes. When the show returns for the season 17 premiere, it will be the 250th episode of the series. It's also the longest-running one-hour drama in Canadian TV history. What an honour for a great show!
Que 2: Who Does Lou Finally End Up With?
Ans: Later in the series, Lisa sets Lou up with Peter, an oilman, and eventually, Lou and Peter get married, have their daughter Katie and later officially adopt another daughter, Georgie. Maggie's Diner is up for sale.
Also Read: My Dad the Bounty Hunter Season 3: Everything You Need To Know!!
Conclusion
We hope you find all the information about Heartland Season 16 compiled in our article above useful. All of the information we share in this article comes from official sources, and we never share false information. Comment in the comment section if you have any questions about Heartland Season 16.