The first season of the fresh series "Deep Fake Love" is now available from the media giant. Get ready for the most appealing and mind-bending manner to have your world broken! Be prepared for a thrilling Spanish reality show that pushes the limits of romance, fraud, and hard cash. Enter a universe where five couples compete in a spectacular event that will test the limits of their relationships. But hold on tight—this isn't just any "affair."
As cutting-edge "deep fake" technology blurs the line between fact and fiction, get ready to get caught up in a maelstrom of love and uncertainty. Every action, word, and private moment of these brave couples as they compete will be clouded in tantalizing uncertainty.
Can their love endure the ultimate test? Can they decipher the genuine from the fabricated? With a tantalizing cash prize at stake, it's a rollercoaster of emotions that will challenge their hearts, their minds, and their very perception of reality itself.
Deep Fake Love Season 1 Release Date
Netflix is currently offering to stream Deep Fake Love. It is expected to make its debut on July 6, 2023, at 3 am. It is a reality show about a relationship drama. As of yet, no official announcement has been made regarding a second season. As of right now, the official production has not announced the release date for season 2
Deep Fake Love Plot
In a twist of fate, these people will see footage of their partners communicating with attractive singles, but there is still some scepticism. Are these interactions real or are they only illusions produced by advanced deepfake technology? For the first time ever, modern technology meticulously records every gesture, feature, and movement to produce strangely accurate copies of their loved ones.
It's the ultimate crucible, putting their skills and trust to the ultimate test. Can they really say they know their partners as well as they claim to? Prepare for a thrilling trip that tests viewpoint, loyalty, and the very definition of love.
The five couples enter the white room to confront the deception as they watch footage of their partners with singles, according to the trailer, "They (the five couples) come in search of the truth forgetting that sometimes the only way to find it is by confronting the deception. But are they actually them?
The deepfake technology will be used for the first time ever. Because deep fake technology is nearly unbeatable, advanced sophisticated programs will catch their movements, features, and gestures and produce exact replicas of them. This is the ultimate test for assessing how well couples know one another. Do they really know their partners as well as they think?
Deep Fake Love Cast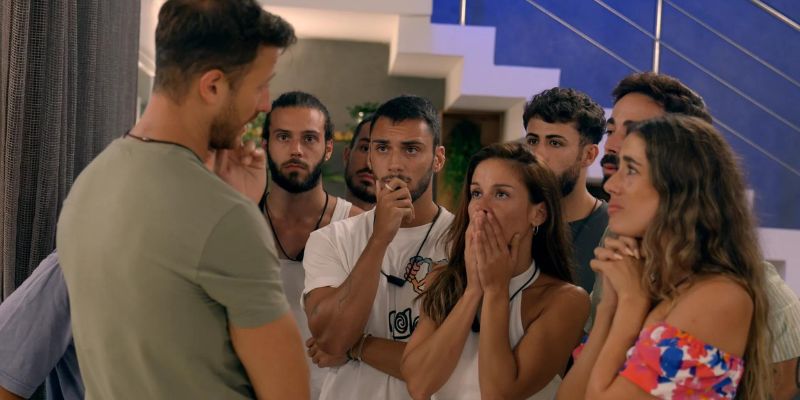 Deep fake Love cast includes-
Maren Hunsberger
James McFadyen
Noor Akarriou
Ahmed Ossama Bahgat
Lindsey Beier
Lindsey Beier
Ei Bo
Margot Bond
Leanne Campbell
Natalie Cousteau
Lori Dawnolyn
Frequently Asked Questions
Que 1: Where to Watch 'Deep Fake Love' Season 1?
Ans: Only on Netflix can you see the drama as the AI-based technology puts the five couples' love and trust to the test. The largest media firm will be bringing the spiciest Spanish love story to your televisions.
Que 2: Is Netflix Renewing Deep Fake Love For A Second Season?
Ans: Season 2 of Deep Fake Love has not yet been renewed by Netflix.
Also Read: Fake Profile Season 2: Will There Be Another Season On Netflix?
Conclusion
I hope you find all the information about the Deep Fake Love compiled in our article above useful. All of the information we share in this article comes from official sources, and we never share false information. Comment in the comment section if you have any questions about Deep Fake Love.