Cricket terms in itself have a huge influence on our lives whether it is a different league or not your native country match yet the desire to watch cricket never ends. Cricket is the source to turn a bad day into a good one. The cricket industry is also evolving with time by adding various technicality and touch to cricket whether it is in respect of rules or equipment and a lot more. One such thing is Guard Marks though many people are unable to understand their requirements.
If you want to know more about it then swipe down to get the details about what is Guard Marks. How to use them? Is it secure and much more? Let's start.
What Are Guard Marks?
Guard Marks in cricket is a method by which a batsman ascertains his position in the batting crease generally before getting ready to play the first ball. Taking guard is one of the most important aspects of batting, especially before a batsman begins his innings since it gives him a sense of body and head position at the crease which is crucial to judge the line of the incoming delivery which, in turn, is essential to decide the balls to be played at or left alone.
Various Types Of Guards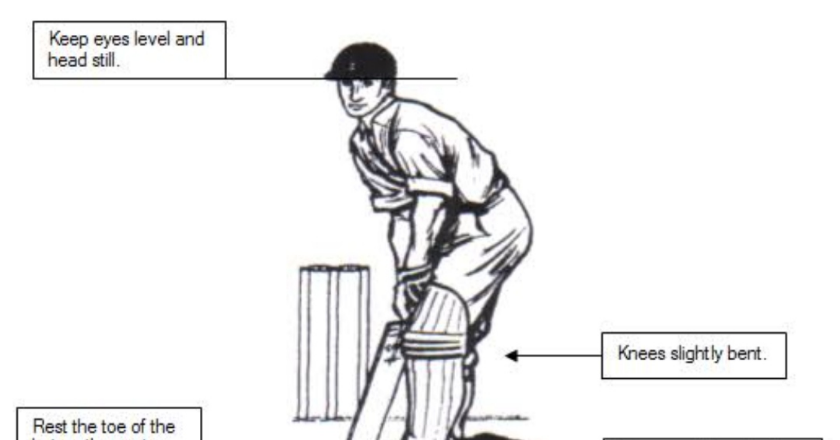 The three most common ways to take a guard are lining up with the middle, leg, or middle and leg stump.
Middle
This means your bat will start in line with the middle stump, and the eye on your strong side (right eye for right-handers) will be in line roughly with the off stump.
With most bowling styles, taking a guard on the middle stump will ensure that both the middle stump and leg stump are covered by the bat, even if all you can do is clamp the bat down.
It's additionally suitable for people who favour playing pictures at the leg side, however, you're pretty probable to get given out LBW if the ball must clatter into your pads. In village cricket, there's additionally no choice but to visit DRS!
If you're batting for the first time and you have never taken guard then this is a good option for your first time. See how it feels and whether it is natural for your game.
Leg
Leg stump guard is often referred to as "one" or "one leg" too because two of the stumps are left visible. For taller batters, you can still take this guard and ensure that your right eye can align roughly with the off stump, a popular method of trying to protect your stumps and get the best possible view.
Taking your guard on the leg stump is often good for playing expansive shots and trying to work space on the offside. It can also help you to see the deliveries better and know which ones to leave. Having your legs out of the way may also prevent you from getting given out LBW.
However, you may be playing a lot of drives, cut shots, and shots that have the potential to find the edge and get you given out. Bowlers can sometimes exploit this channel.
Middle and Leg
To take up a middle and leg guard you are effectively setting your guard directly in between the middle and leg stump. This might be referred to as a "two-leg" guard and some will just call it "two".
Similarly to a leg stump guard, if you're taller, you can take this guard and still arch your back to the point where your eye aligns with the off stump. Some see this as a middle ground, and it can let people play their shots on both sides of the field. So, if you're a 360-degree player there is every chance this could be the ideal guard.
How To Take Proper Guard Marks While Batting ?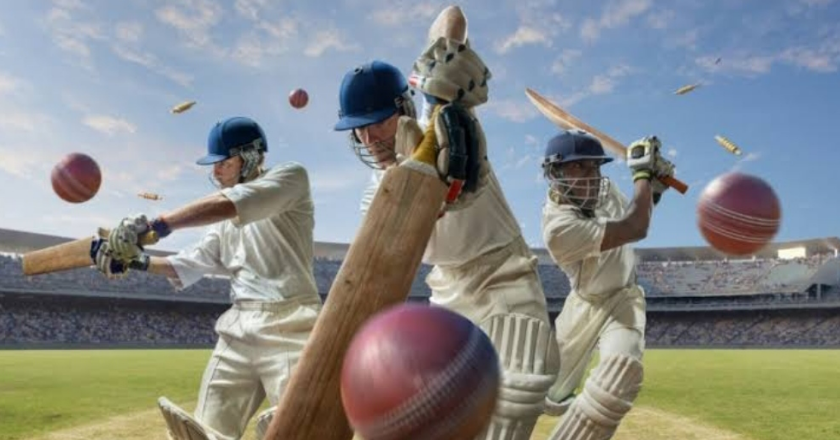 Here is a little guide you can follow to make sure you take your guard properly:
Wait till you're on strike. There isn't any and want to take your protection in case you're on the non-striker's stop.
Once you're on strike, determine which project you need to take and preserve your bat upright in the front of the stumps. Hold the bat so the umpire on the non-striker's stop can see the aspect of the bat. The face of the bat needs to be going through toward the point.
When you've got got the bat in that position, came out to the umpire and inform them which protection you want to take. For example, in case you take a centre stump protect your name out and say something like 'Can I have a centre stump please'. The umpire will then advocate to you which of them one manner to transport your bat to get it in keeping with the stump which you have known as out.
Once the umpire confirms that your bat is in keeping with the project you want to take, you have to use your boot to scratch a line at the pitch on which your bat turned into position. Most batsmen will tilt their foot inwards barely and use the spike at the internal fringe of their boot to scratch a direct line at the popping crease. Tilting the foot enables us to best use one spike to make the mark! If we maintain our foot flat even while doing this then all of our spikes will make a multitude of creases, which isn't always an amazing thing!
Once you've got made the road together along with your boot, vicinity your ft simply in the back of it and get into your batting stance, prepared to obtain the ball.
Also Read:- For Which Country Did Rahul Dravid Play International Cricket?
Conclusion
So if you want to be a good cricketer it is a really good idea to work out which guard is best for you. There is every possibility you will tweak your style and make changes to the ways you bat, and you might find when you get in a patch of bad form that you think it is a good idea to mix things up when taking your guard.