After a long wait, TVF is finally bringing Pitchers Season 2 to the screen. Pitchers were originally broadcast in 2015 and followed Naveen, Jitu, Yogi and Mandal as they quit their jobs to start a startup company. There were five episodes of the show and it received very positive reviews. New episodes of their favourite show are on the way. Fans are excited. The Pitchers Season 2 of the web series was eagerly anticipated by fans after the success of the first season. TVF's (The Viral Fever) web series is set to end the year on a high note for viewers.
Pitchers Season 2
Among Indian web series makers, TVF is a pioneer. Before venturing into OTT platforms, the company made content for YouTube. They target the youth with their relatable content from Permanent Roommates to The Kota Factory. Pitchers Season 2 is eagerly awaited by fans who are excited about the continuation of one of the most celebrated series in television history.
The upcoming season of Pitchers will be a level up visually and narratively, according to director Vaibhav Bundhoo. Throughout the series, the characters and the world of start-ups they inhabit have evolved. We hope to live up to the love of the fans of this show, which has always been about offering something new to the audience.
Pitchers Season 2 Release Date
A new season of the original season of Pitchers, produced by TVF, is finally returning after seven years. Pitcher Season 1 has a star rating of 9.1, making it one of the highest-rated Indian shows. A five-episode series, Pitchers Season 2 will premiere on ZEE5 on 23rd December 2022.
Pitchers Season 2 Cast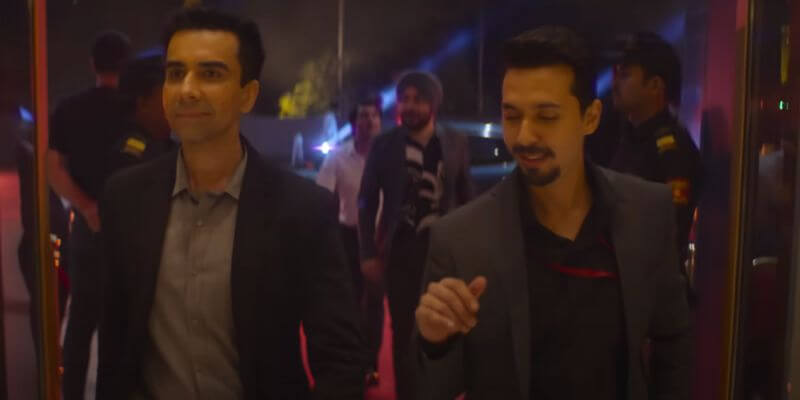 The Pitchers Season 2 trailer features Naveen Kasturia, Arunabh Kumar, and Abhay Mahajan, whereas Jitendra Kumar is absent. Fans are happy to have their favourite show back with a new season. Many people, however, missed Jitendra Kumar as well. The comment section was flooded with questions about Jeetu's whereabouts. Here are the following cast members who were there in TVF Pitchers Season 1:
Naveen Kasturia as Naveen Bansal
Jitendra Kumar as Jitu
Arunabh Kumar as Yogi
Abhay Mahajan as Saurabh Mandal
Aakanksha Thakur as Saumya Maheshwari
Maanvi Gagroo as Shreya
Rajesh Sharma as Gary Bhujiawala
Jaimini Pathak as Rajat Khanna
Biswapati Sarkar as Puneet
Sameer Saxena as Anit Bhardwaj
Abhishek Banarjee as Bhati
Pitchers Season 2 Plot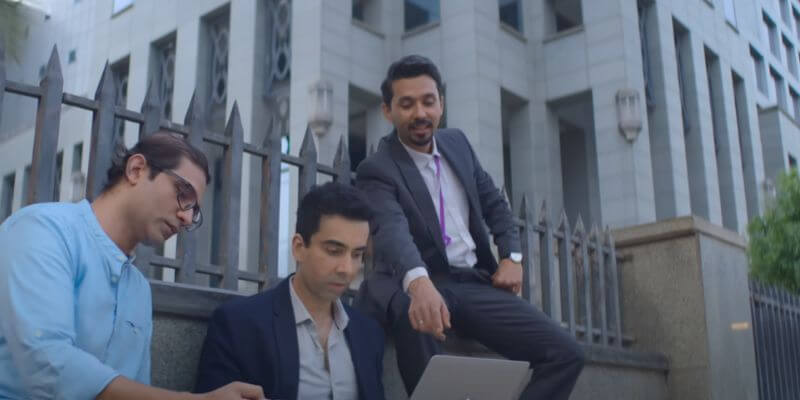 A key theme of Pitchers Season 2 is how to grow a business and survive in the cutthroat world of start-ups. It's time to prepare for a 'new pitch', says Naveen to his business partners. As Pragati's founder, Naveen is determined to pull the business out of its financial crisis, even if it might be a sinking ship. Although he takes risks, he also puts his friendships at risk. In spite of the fact that he hasn't been seen yet, there's an 'accidental' reference to Jitendra at the end.
Pitchers Season 2 Trailer 
Pitchers, one of the first digital shows of the second generation, unveiled its trailer on Monday evening to announce its second season. It was revealed on December 12 that the much-anticipated Pitcher Season 2 trailer had been released. It premiered in 2015 and now returns after seven years with a new season produced by TVF. The Instagram handle of Zee5 and TVF shared the official trailer of Pitchers Season 2 on their social media account.
Where To Watch Pitchers Season 2  Online? 
The series will be accessible on Zee5 and the fans of the series have to buy a subscription to the streaming platform to watch Pitchers Season 2. TVF Pitcher's upcoming season will be accessible solely on ZEE5 and viewers can not watch season 2 on Youtube.
Also Read: Invincible Season 2: Is The Animated Series Renewed Or Cancelled?
Conclusion
This has been all about TVF Pitchers Season 2. Tell us about your favourite character. Pitchers season 2 is coming soon, are you excited? Please feel free to leave us a comment with all your thoughts.