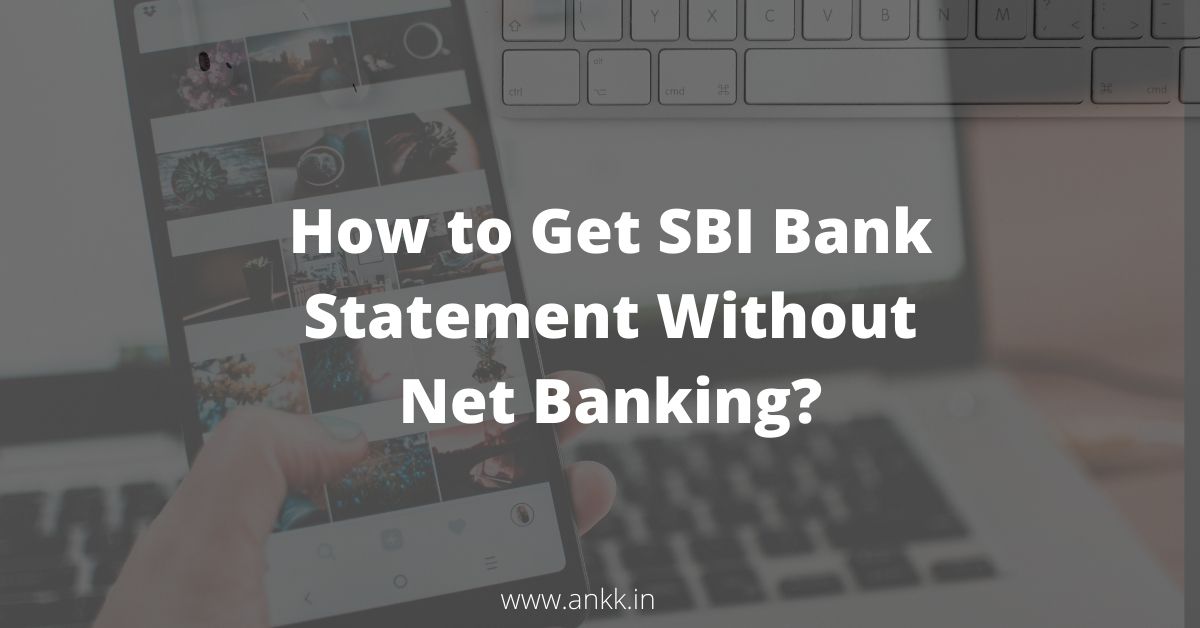 Do you need a copy of your SBI Bank statement but don't have access to net banking? Don't worry – there are several ways to get ahold of your statement even if you're not a net banking user. In this blog post, we'll walk you through the different options available to you. So whether you've lost your statement or just need an extra copy, we've got you covered!
State Bank of India (SBI) is India's largest bank, with the most branches spread across the country. There are four ways to obtain the SBI account statement. These are listed below.
Making use of an ATM card
Using internet banking
Using approved bank applications to check your balance
Going to the bank to check the balance
Aside from these four options, a missed call function and a text message feature are also available. These two elements, however, do not offer the statement and instead merely provide the bank balance.
What is the purpose of an account statement?
To make a loan application
To submit income tax returns
To obtain a new credit card
In order to maintain track of the transaction
Prerequisite for SBI bank statement, in order to obtain the SBI bank statement by any of the methods listed above, the account holder must have these.
Passbook for a bank (every account holder will have a passbook)
an ATM card
Authorization for online/mobile banking ( Not all account are online banking enabled, the account holder has to personally request the bank to enable the service on your bank account)
Let's take a closer look at each process now.
SBI Account Statement with ATM Card
Prerequisite:
ATM card with a working pin number
Procedure:
Step 1: Go to any ATM machine in India.
Step 2: Insert your card into the ATM's card slot. PS: Use SBI ATMs instead, as the bank will charge you if you use more than the authorized number of ATMs.
Step 3: Enter your ATM card's secret four-digit pin number.
Step 4: On the screen, you'll find numerous options; choose "Mini Statement."
Step 5: The statement will now be printed by the ATM machine. PS: Because this technique can only get a maximum of 5-15 prior transaction statements and no more, it is referred to as a micro statement.
Account Statement for SBI Using bank applications or permitted third-party apps
Pre-requisite
Online/mobile banking access or a bank account that has been authorized
Approved third-party app or bank app
SBI Anywhere Personal – https://play.google.com/store/apps/details?id=com.sbi.SBIFreedomPlus&id=com.sbi.SBIFreedomPlus&id=com.sbi.SBIFreedomPlus&id=com.sbi.SBIFreedomPlus&i
SBI's YONO app may be found at https://play.google.com/store/apps/details?id=com.sbi.lotusintouch.
SBI Buddy is available at https://play.google.com/store/apps/details?id=com.sbi.erupee&hl=en.
The applications listed above are some of the most helpful and authorized apps for obtaining bank account statements.
Step 1: Download the software from the above list, the Google Play Store, or the Apple App Store.
Step 2: install and launch the app
Step 3: Sign in if you already have an account and password, or create a new account and password using the app.
Step 4: Sign in to the app as instructed, and then Link your bank account to this app by providing your account number, and the app will send a "One Time Password" to your registered cellphone number, which you must input and verify.
Step 5: Following the completion of the registration and connecting processes. On the app's main screen, you will discover choices to check your bank balance and also to get a bank account statement to your email address; this option is sometimes referred to as "e-statement."
Step 6: Select this option, and your bank account statement will be emailed to you.
Directly from the bank, SBI Account Statement
Pre-requisite
Passbook for a bank
Procedure
Step 1: Go to your local SBI bank or bank account branch.
Step 2: Speak with the employees and explain your situation, as well as hand up your passbook.
Step 3: Mention the time transaction that is required.
Step 4: The staff will now place the passbook into a machine, which will methodically print the transaction information for the specified time period.
Aside from this technique, the account holder may request the account statement by filling out a form; once the form is filed, it will take half an hour to receive the bank statement.
Also Read:
Conclusion
The SBI bank statement is a document that provides a detailed report of all the transactions in your account. It tells you about deposits, withdrawals and other funds-related activities with which you have been involved. If you are an active user of internet banking then obtaining this information from the website itself should not be any problem for you but if it's not possible to do so either because your net banking has expired or for some other reason, what can one do? In such cases there are two options available – going down to the nearest branch personally or sending across a written request by post/fax/email etcetera.