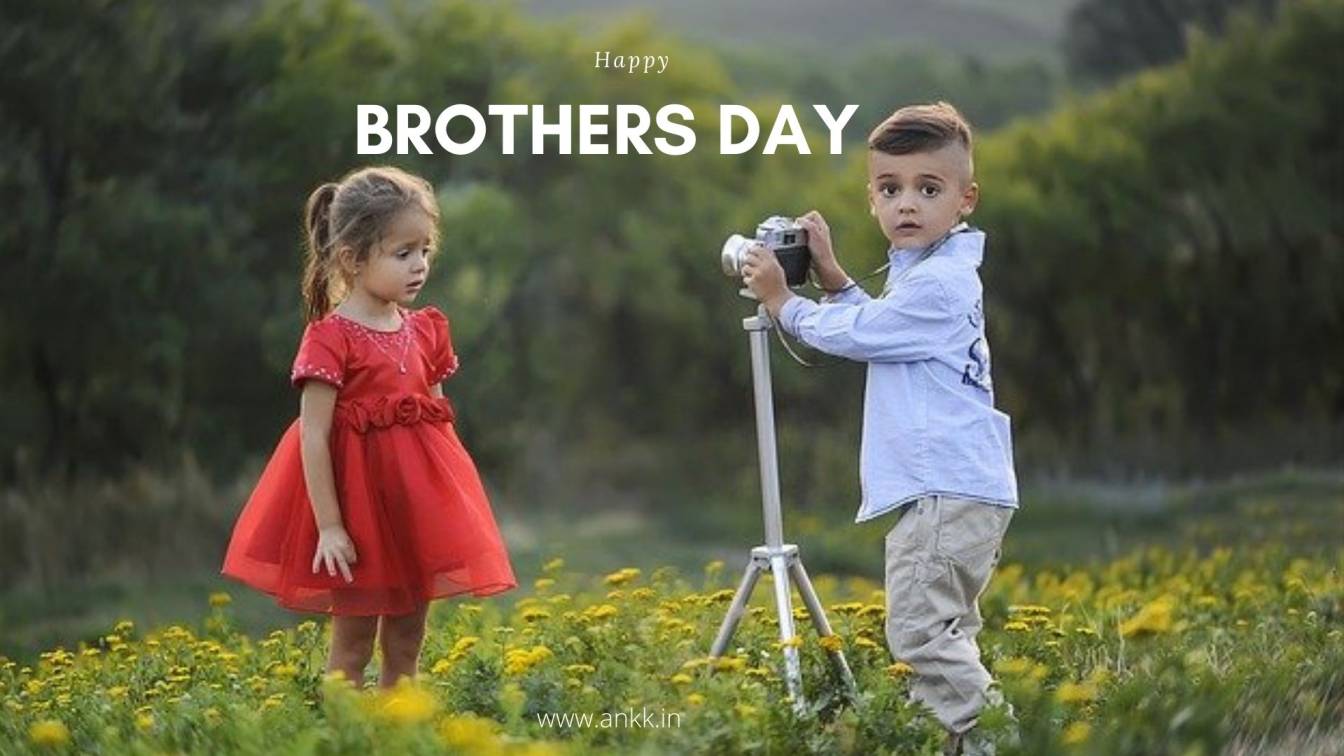 Do you have a brother? Does he annoy you to the moon and back? Is he the one eating your share of the ice cream? But does he also cover for you when you have messed up? If the answer to all these questions was a yes from your side, then this article is meant just for you.
As you grow up together with your brother, the bond you two share is priceless. You love him too much even though he gets under your skin all the darn time! The childhood banter somehow made you closer to one another. This bond is the reason for a particular day we know as Brothers Day.
Happy Brothers Day 2022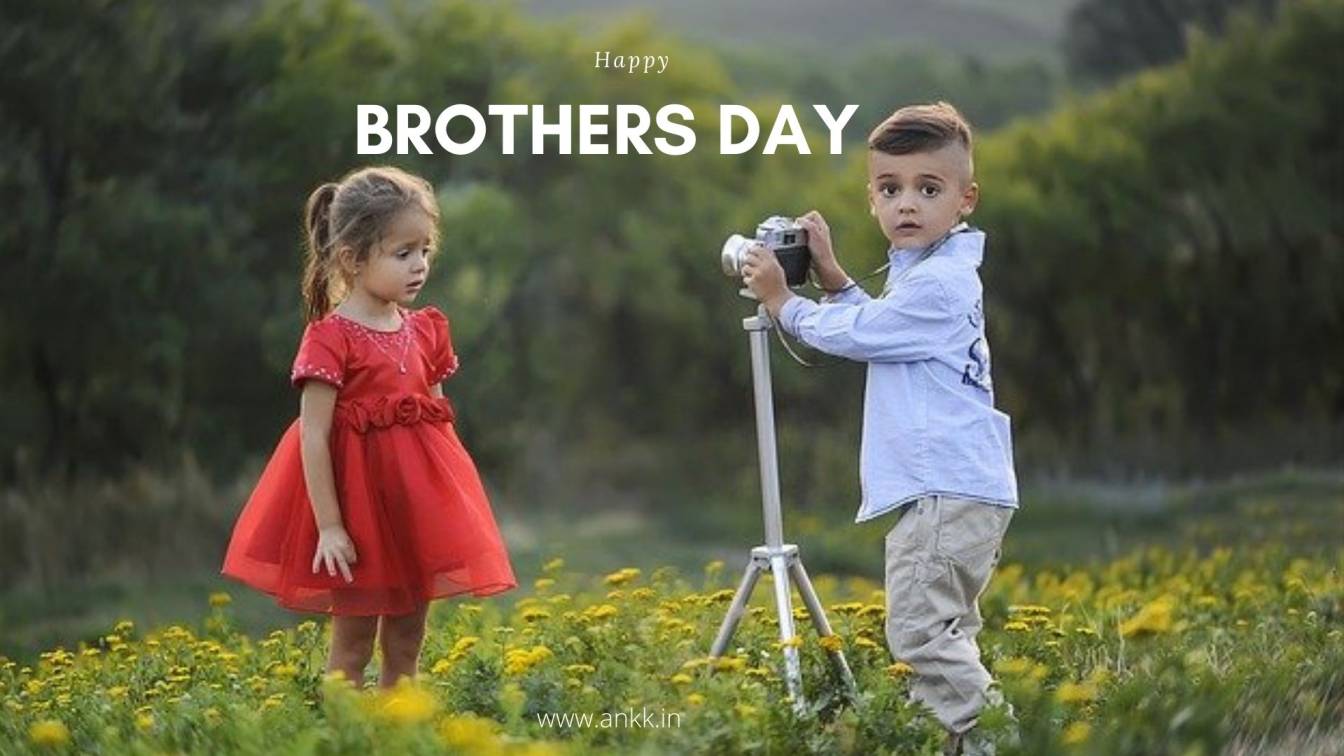 What is Brothers Day?
Brothers Day began for the same reason we celebrate it today: honor and cherish the lovely bond of brotherhood. The significance a brother has in our lives is irreplaceable. They play an essential part in teaching us the concept of sharing, loving, and most importantly, creatively annoying the other! In the year 2005, C. Daniel Rhodes of Alabama, US, organized the first Brothers Cay celebrations on 24th May. As in April, the National Siblings Day is different and is a day to commemorate the remarkable bond between siblings.
When Is It Celebrated?
It is celebrated on 24th May every year. Although it is predominantly celebrated in the United States, other countries such as Germany, India, France, Australia, Russia, etc., also celebrate this day on 24th May each year. This year, it falls on a Monday, but if you're working from home or even otherwise, do take some time out for your bro. Mark your calendars and prepare your happy brother's day wishes in advance!
Brothers Day Date in India
| | | |
| --- | --- | --- |
| Sr. No. | Brothers Day | Day & Date |
| 1 | 2021 | 24th May, Monday |
| 2 | 2022 | 24th May, Tuesday |
| 3 | 2023 | 24th May, Wednesday |
| 4 | 2024 | 24th May, Friday |
| 5 | 2025 | 24th May, Saturday |
Why Do We Love This Day?
Brothers understand us as no one does. The "bro-code" is for real! A nod is enough to give them a signal, whether it's approval, disapproval, disdain, hunger, or even anger. They decipher all in one look. Seldom do we recognize them when they always have our back when we're in trouble or pain, and how they go out of their way to help us.
They are in for a lifetime, ready to be by our sides no matter what. And when it comes to protecting us, hell hath no fury like a protective brother! With him, you can take on the world with confidence. This brother's day, thank him. Call your brother if he's not with you and express your love.
Ideas for Making It The Most Memorable Brothers Day
Make A Memory
You are blessed if you have a brother, but sometimes there are people in your life who are just as close and important to you, and you love them like you would love a brother. Brothers have certain characteristics which are specific to them, like an excellent command over the language of annoying others! But that doesn't make being with them any less fun. You still enjoy every bit with them.
So why not arrange an experience he had never had before? Is there a bonding ritual only you both know of and is unique to you guys? List down all the things that he loves doing or are on his bucket list, then go on and check which ones you both/all can do. Sharing laughs, spending quality time together, being silly; that's all needed to make the day extra special for him. He will love this time with you when you may not hang out as often anymore due to your hectic lives.
Plan A Trip
Even though you and your brother are always at loggerheads for the window seat, when it's time to click funny pictures on vacation, you can't help but miss him! Plan a doable trip to some unexplored place, or a family picnic in the greens with his favorite food and drinks. A trekking session if he's one for the outdoors, or a marathon movie night if bringing Netflix is his thing; they make for great Brothers Day celebration ideas.
You can even treat him to his favorite coffee at his coffee shop of choice while reading happy brothers' day quotes to him. How very sweet! We bet you put aside doing sweet things for your brothers because banter comes first, so step up and take this chance to tell him how much they mean to you.
Write A Meaningful Letter
You wish to say many things to your brother, but choose not to because eww! Isn't he annoying? And you don't want to cringe. So here's a way out; write a sweet letter to him. This way, you wouldn't have to say anything, but the words you write will speak for themselves.
Pen down your favorite childhood memories with him, qualities of him that inspire you, and how, despite his irritating self, he is your best friend forever! You can also search for happy brothers day 2022 and add sweet messages or images that pop up to your letter. This gift will make for something they can cherish for a long time to come.
Buy/Make Him A Gift
Hardly anything would make your "bro" happier than a gift he's been wanting for some time; if he doesn't have to spend a penny on something he wants badly, what's better! This will require a little bit of research if you haven't been keeping up with his favorites. A gaming console, sports equipment, his favorite team's jersey, a watch, or a good old gadget he's been dreaming of are all potential brothers' day gift ideas.
But gifts money can buy don't always make for the best ones. A handmade something has more sentimental value and love attached to it. Pick from happy brother's day images online and try to give it your own spin; draw it, add your own pictures and make it personal.